Automatic Link driving assistant arriving for iPhone users today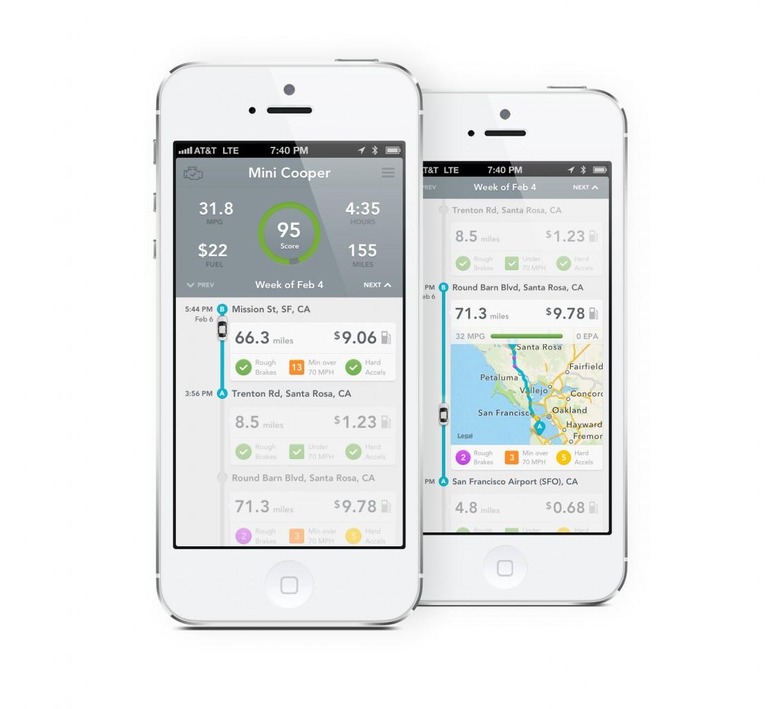 This isn't the first time we have seen details of the Automatic Link. In fact, the setup was previously expected to arrive back in May. And after that there was another release delay, but the delays have all been put to the side today. The Automatic Link "Smart Driving Assistant" is now available for those using an iPhone. The system can be found with Apple, both online and in retail stores.
The Automatic Link has arrived with a $99.95 price tag and is said to work with "nearly all" cars that have been released in the US since 1996. More specifically, the Automatic Link setup requires your car to have an OBDII port. This is the car's onboard diagnostics port and is typically found below the steering wheel by the pedals. The Automatic Link simply plugs in to the OBDII port.
Aside from the car, the system will work for those with an iPhone 4S or newer. Basically, that means an iPhone 4S or 5 as well as the more recently announced 5c and 5s. Once the Automatic Link is plugged in and paired with the app running on your phone, drivers will get alerts and more.
The system is able to provide tips on adjusting your driving habits to improve gas milage and can also help to decode the often misunderstood 'check engine' light. The Link can also be used to remember where you parked your car. It will also come in handy should you get in an accident. If that happens, the Link will automatically call for help and alert family or friends. That all being said, aside from the initial purchase price of the system, there isn't any subscription fee.
Otherwise, while Automatic Link only supports the iPhone at the moment, there is an Android app in the works. The last status update on the Android app came back in mid-September when a timeline of late-November or early-December was offered. And keep in mind, that is just their "best estimate" of a release and that is expected to be in the form of a public beta.
SOURCE: Business Wire