Automakers look to 48V electrics to power future vehicles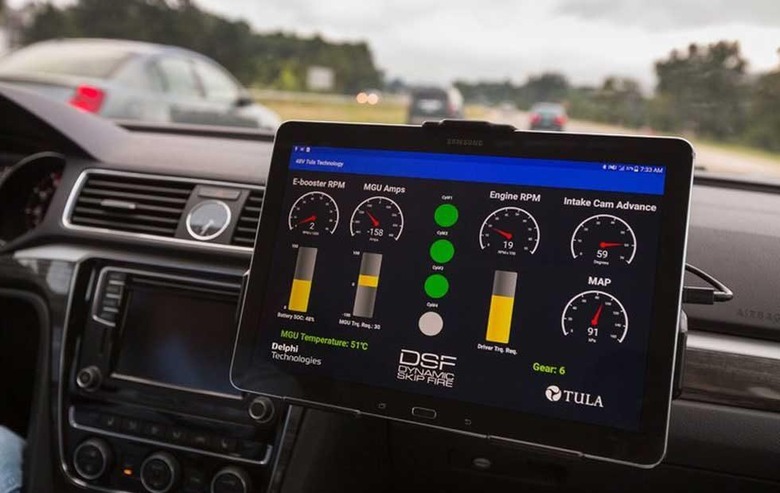 Automakers need EVs to meet the ever-increasing fuel economy standards presented by governments around the world. Car buyers want to see EVs with a lower price, more range and faster charging before many will move to the cleaner and more efficient vehicles. To improve electric vehicles and hybrids, automakers are looking to a new 48V electrical standard to replace the current 12V standard.
The big upside to the 48V tech is that it allows simpler electrical systems for EVs that are also less expensive while allowing more efficiency at a lower price. Falling costs is the major factor that is pushing automakers to reexamine the 48V tech, A 42V standard fizzled in the past because of cost.
Some cars are already using 48V tech, specifically the Porsche Cayenne and Bentley Bentayga SUVs. In those rides, the 48V system powers antiroll bar for improved handling. The 48V tech will really shine in hybrid use according to reports.
A 48V mild hybrid car can deliver up to 70% of the benefit of a full hybrid vehicle with about 30% of the cost. One of the first to market with these new 48V systems will be Audi. Audi expects a 48V system in its 2019 A7 and A8 cars. In those vehicles, the conventional alternator will be replaced with a water-cooled alternator-starter that runs 48V.
That tech is able to start the engine after the car goes into engine off coasting mode at speeds between 34 and 99mph for up to 40 seconds to save fuel. There are plans for a 48V system it be used in heavy-duty vehicles as well, like Ram trucks and the Jeep Wrangler. 48V systems are estimated to allow fuel economy improvements of up to 15% with the system costing automakers between $650 and $1,000 to implement per vehicle.
SOURCE: NYT