Autodesk, Mattel to bring the magic of 3D printing to kids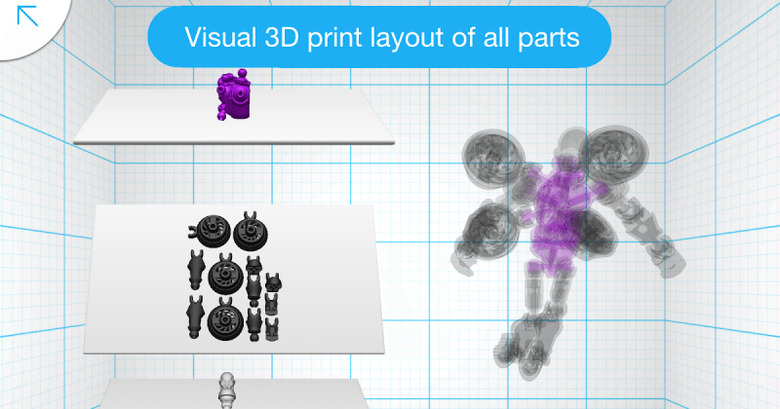 We guess it was inevitable. When smartphones and tablets became the hot tech toys, kids become the next target of device makers. Now that 3D printing is the buzzword, it's only a matter of time before children become the next big, or in this case, small, customers. Autodesk, one of the foremost players in the 3D software scene, and Mattel, one of the biggest toy companies, are joining forces to do just that. Though, for now, kids are still safe as the two have yet to reveal concrete products from this partnership.
3D printing has democratized and popularized the manufacturing of parts and even whole products, empowering makers and tinkerers to let their imaginations go wild. When it comes to wild imaginations, however, perhaps nothing beats a child. That is why these two giants in their respective industries are trying to harness that resource while they're still young, and perhaps capitalize on it as well with a business that very few have tried to start.
Autodesk has actually started on that road already. Although it specializes mostly in 3D modeling tools, it had recently embarked on a journey to also take the 3D printing market, a natural extension of its core business, with its Spark platform and Ember printer. Last month, it also revealed a new app called TinkerPlay, pictured above, that caters to the little ones. It lets them put together the toy of their dreams using premade virtual parts. These can then be 3D printed later on and directly assembled into a physical toy.
This is probably how the partnership between Autodesk and Mattel will look like. Autodesk will be bringing in its expertise in 3D printing and the software field. Mattel, meanwhile, will weigh in with its experience in making toys. The announcements seems to be purposely vague, but the eventual goal is to design a sort of virtual playground where kids can learn and have fun and create all kinds of toys and trinkets and maybe ask Mommy and Daddy to pay for all of those.
The first fruits of this joint endeavor will arrive sometime in the second half of the year, starting with a series of 3D design apps and an online hub for Mattel's 3D plans.
SOURCE: Autodesk