Autodesk and NASA use AI to design spider-like interplanetary lander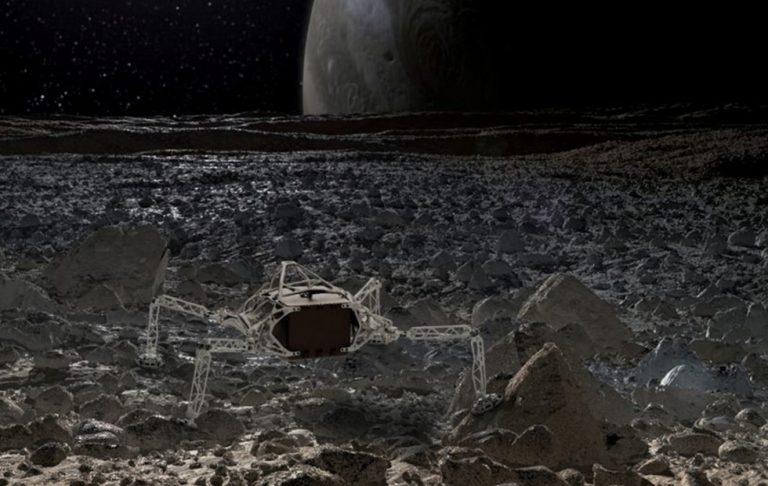 Autodesk teamed with NASA's Jet Propulsion Laboratory to design an interplanetary lander concept that looks like a giant spider. Unlike the Mars rovers, Autodesk's concept lander is designed to travel hundreds of millions of miles into space for anticipated future missions near Saturn and Jupiter. The project involves machine learning and experimental generative design technologies.
Autodesk points out that landers traveling toward Jupiter and Saturn will need to withstand extreme conditions while holding sufficient amounts of fuel and scientific instrument payloads. The company approached the Jet Propulsion Laboratory about collaborating on the development of such a lander; it says that NASA was only interested if it could offer a way to significantly improve performance.
That's where the company's generative design technology comes into play. The tech involves both cloud computing and machine learning to produce designs based on human-established parameters. These designs then enable teams to evaluate different concepts that meet certain requirements.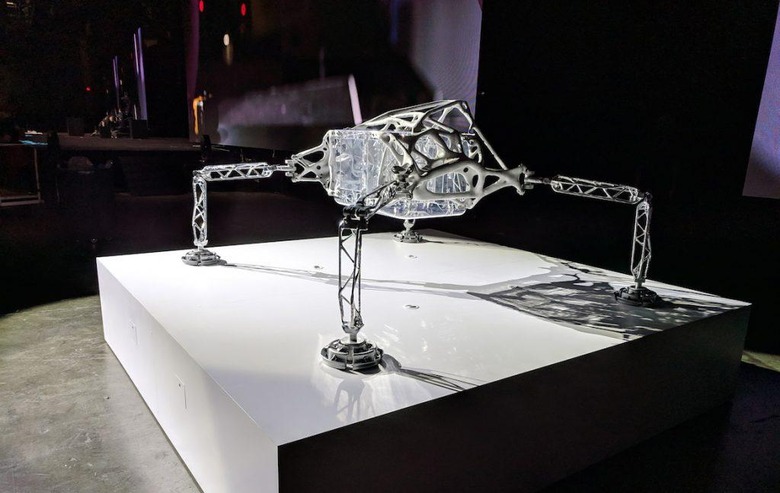 "We took a system that was developed to help our customer solve system level suspension problems on a Formula One race car and applied new requirements for structural constraints critical to space exploration," said Autodesk's senior director of industry research Mark Davis. "This gave us a chance to push the capabilities of the software even further and help our customers solve even larger and more sophisticated problems."
According to Autodesk, the team used generative design to explore concepts for parts of the interplanetary lander, such as its internal structure that holds scientific gear. Compared to the baseline designs NASA's JPL team started with, Autodesk says its tech was able to reduce the concept lander's external structure mass by 35-percent.
Another key benefit to the technology is the ability to quickly implement new elements into existing designs. The new designs — when using generative design — are produced in only two to four weeks, this compared to the two to four months it would take human design teams to make the revisions. The Jet Propulsion Laboratory currently considers the technology a developmental research project, but it is possible that it may one day be a valuable tool for the space agency.
SOURCE: Autodesk