Australian court denies Apple appeal, Samsung Galaxy Tab sales ban lifted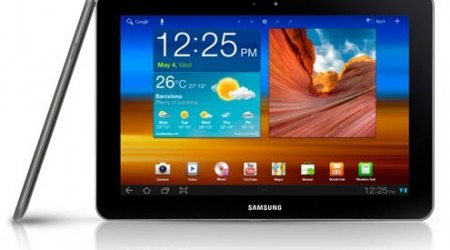 Samsung, you win this battle against Apple down under. The Australian court has just officially denied the appeal filed by Apple on their propose sales ban on Samsung's Galaxy Tab. As of now, Samsung is finally cleared to put the Galaxy Tab 10.1 back on the Australian market late next week, just in time for Australian shoppers to check off the tablet on their holiday list during the busy Christmas shopping season (and for Samsung, a naturally higher position on the sales chart, although probably not high enough to stave off Apple).
Australian court judges stated that Apple won the original ban by a hair. Furthermore. Apple has being requested to cover all of Samsung's legal costs for overturning the the nearly two-month ban. This return to the market doesn't exactly absolve Samsung's faults, though, it does change the perspective to one where Samsung's very manifestation onto market wasn't so detrimental that it would fatally inflict damage on Apple's tablet business.
With the final lift of this regional market ban, Australian shoppers can expect to fork out $579 AUD for the Wi-Fi model of the Samsung Galaxy Tab 10.1, and $729 AUD for the 3G model. To all Aussies down under, this is Samsung's early Christmas present to you guys. So do the South Korean company proud, and whip out your credit card and go buy a Samsung Galaxy Tab for your closest and dearest.
[via Reuters]