Australia temporarily halts PRISM-like data collection plans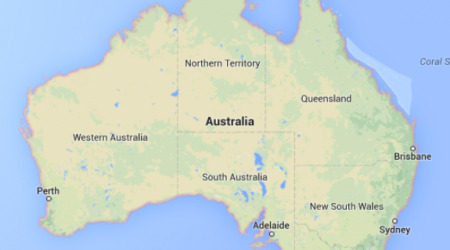 There had always been a underbelly of belief that the government spies on Internet activity, Facebook statuses, and other such digital forms of communication. It all exploded out into the public eye, however, when Edward Snowden leaked information on a program called PRISM that collects vast quantities of information with little oversight and many provisions making domestic spying acceptable. Following soon after the program's revelation, Australia has put a temporary kibosh on its own domestic spying plans.
The announcement came today in a statement by Australia's Attorney General Mark Dreyfus, who says "the [Australian] government will not pursue a mandatory data retention regime at this time and will await further advice [from government agencies]." Back on June 12, Dreyfus refused to give a straight answer on whether Australia has any involvement with PRISM, saying only that the nation's "intelligence activities and intelligence relationship with close allies, including the United States, protect our country from threats..."
The following day, it was reported by The Canberra Times that the Australian government was actively constructing a massive, secret facility for storing data pulled from both global telecom networks and the Internet. Reportedly, this facility is called "the new black vault," and hints toward the same type of data gathering activities that have become a huge debacle in the US.
The plan, according to Reuters, was for the Australian government to strong-arm ISPs and telecom companies into storing call logs and emails for two years. Other reports show the inclusion of Internet and related activities.
This doesn't mean the plan won't ever come to fruition, only that such activities have been halted for the time being. Instead, the lawmakers who oversaw the inquiry into the process – and ultimately stamped on it – have said changes must be made to the "scheme," including a demand for more oversight and the exclusion of Internet activity logs. Also noted in the inquiry results were concerns over the number of agencies within the Australian government that have access to the collected data sans warrant.
According to a report by The Sydney Morning Herald, the so-called scheme aimed to retain information referred to as metadata, which is an ambiguous term that can cover a plethora of data. In this instance, the information would include things like the URLs of websites that have been visited, but not information on what transpired during those visits. Likewise, call records could include the numbers called, but not recordings of the conversations that took place. In all instances, the data retained would allow for personal identification of the relevant parties.
SOURCE: Reuters