Australia building electric car charging network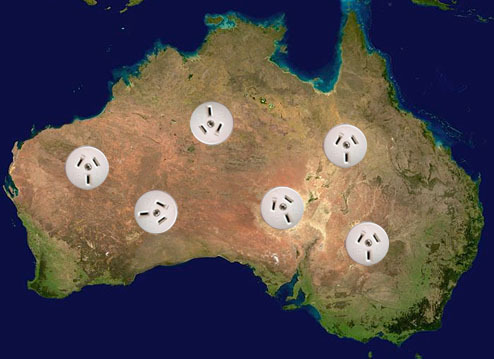 It seems Australia is really stepping up to the plate when it comes to advancing alternative fuel technology. In fact, it was revealed yesterday that a US firm will be building an electric car charging network for them. 
The network is expected to cost one-billion dollars and will be put in place to help Australia move away from petrol as their primary fuel source. Better Place has teamed up with AGL and Macquarie Capital to make this happen. And just so you know, Better Place is a company that has made plug-in stations for electric cars in Denmark and Israel, AGL is the Australian power company and Macquarie Capital is a finance group.
This new plan will make it so there will be a network of 200,000 and 250,000 charging stations in three cities. The estimated deadline is the year 2012 and these charging points will probably be at major areas like parks, malls, businesses and some homes. Switch stations will also be built on freeways so the electric car batteries can be replaced automatically by means of a drive through station. Think of it as a car wash with batteries. Supposedly, 150 of these switch stations will be put in place as well.
[via Slashdot]
[Image via Gizmodo]