Aura Christmas bulbs offer wireless decorative lights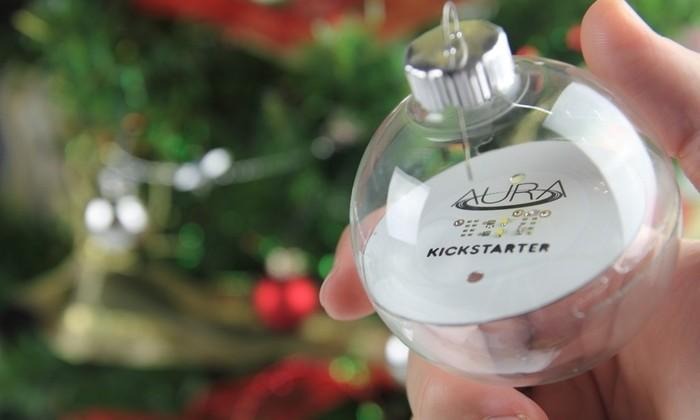 For some, decorating the Christmas tree means first untangling the mess of last year's light strands. As with many things, however, that will soon be a tradition of the past, and to help usher in our new wireless reality comes Aura, a Christmas tree decoration with an integrated LED light. Unlike similar products, each bulb is wirelessly powered using a ring that wraps around (or beneath) the tree, eliminating the risk of fires, and controlled using a smartphone via a related mobile app.
These are the first Christmas lights of their kind, according to the creators, and they'll outlast your average strand of lights by a couple of decades, meaning you won't have to replace them any time soon. Power is delivered wirelessly via the Aura Power Ring, which circles the tree and is plugged into the wall.
The lights can be controlled over WiFi using an app available for Android, iOS, and Windows Phone. Through this, the lights can be scheduled to turn on at certain times and can be turned on/off. The decorative bulbs themselves, meanwhile, are being offered in frosted glass, crackle glass, and clear glass.
Unfortunately, you won't be able to get the Aura in time for this upcoming Christmas, as the product is still being funded. The company is seeking $50,000 USD on Kickstarter, where a pledge of $65 USD will get you a dozen wireless lights and the Aura ring. Shipping is estimated to take place in October 2015.
VIA: Digital Trends