Your phone and tablet and laptop all notify you of new messages, of course, and there's a decent chance you have a smartwatch that does the same. If that's still not enough, a new special nightlight will fill the void. Called Aumi Mini, this night light doubles as a notification light, alerting you to certain things including social media mentions via various lighting arrangements.
The Aumi Mini is a smart accessory for your home, one that will make it a bit smarter but not be terribly obvious to anyone visiting. The item looks more sophisticated than your average night light, being a small white square that plugs into any USB wall outlet adapter. The light features a light strip around its edges that can glow in various colors and patterns; it features a touch input, light sensor, and WiFi.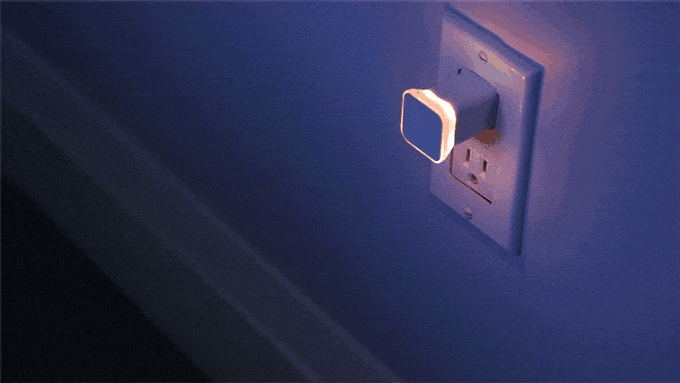 Once connected to your home WiFi, the light works with the companion Aumi app to dish up notifications from a bunch of the most popular apps, as well as from smart locks, emails, and timers. The light will notify the homeowner about important weather alerts, flash red if the network is down, show the outdoor temperature using lights, and can even notify you of stock market changes.
Aumi Mini is being funded on Kickstarter, where the team behind it has exceeded its ~$22k funding goal with nearly a month left in the campaign. If you're interested in getting one of these smart night lights for yourself, you can pledge $20 to get an early bird model. Shipping to backers is estimated to start in December, but as with any crowdfunded campaign, it is possible that plans will change or that the product will never reach production.
SOURCE: Kickstarter