August Doorbell Cam will get Apple HomeKit capabilities this fall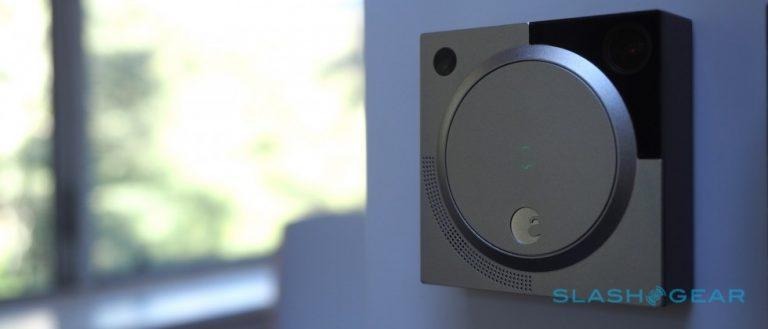 The August Doorbell Cam will soon have Apple HomeKit capabilities, the company has announced, joining the August Smart Lock, which already has HomeKit support. The new HomeKit features will be made available to Doorbell Cam some time this upcoming late Fall season; they'll rollout to existing customers via an automatic software update, the company says, and it'll be free.
The August Doorbell Cam is part of August Home's smart home products; with it, users can see who is at their door and talk to them without actually getting up or opening the door. This functionality is particularly welcomed due to its view-anywhere nature — you can see who is at your door even if you're not home.
The product works well with the August Smart Lock, which does things like grant visitors virtual keys and track lock activity. While Smart Lock received HomeKit support in April, the Doorbell Cam lagged behind. When HomeKit support makes its way to Doorbell Cam, it'll include support for Siri voice commands.
Said August Home CEO Jason Johnson:
We have been working closely with Apple on HomeKit from its early beginnings and we already have a very successful HomeKit product with our second generation August Smart Lock. Knowing that HomeKit would evolve, we developed our Doorbell Cam with the Apple HomeKit-compatible MFI chip in the device to be ready to support HomeKit capabilities as soon as Apple included support for video cameras in HomeKit.
SOURCE: BusinessWire