August Connect boosts home automation with remote access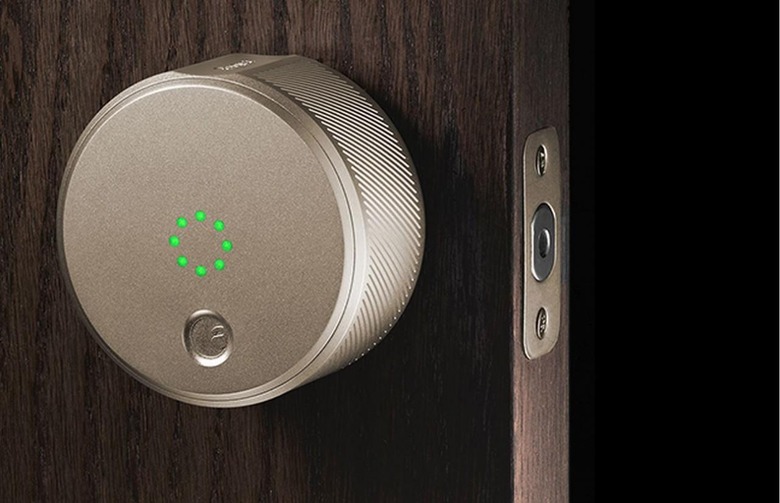 August has announced its new August Connect, a device that aims to make life (and home automation) easier by giving the maker's Smart Lock an always-there Internet connection for remote access (as well as use with other connected gadgets). The August Connect is a hardware unit that is separate from the lock itself, plugging into an outlet on the wall and connecting to one's existing WiFi network. From there, users can access several new features in regards to the August Smart Lock, all of which make life a bit easier and one's home more robust.
The August Smart Lock is featured above, and working with it will be the new square-shaped device featured below, the August Connect for remote access. When connected to the WiFi network and Smart Lock, Connect allows users to check whether their door is locked while away from home, helping put one's mind at ease.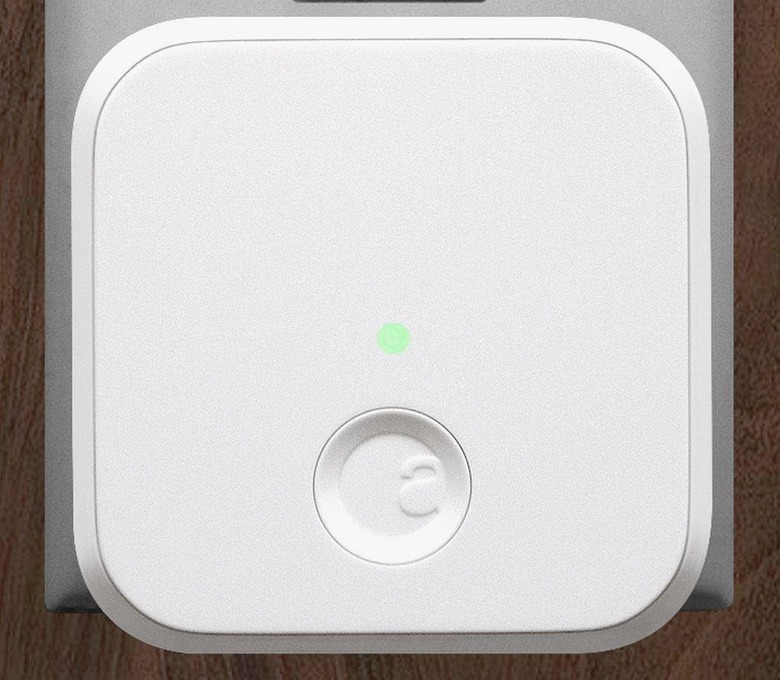 In addition, the Connect will work with the maker's iOS and Android apps for additional features like a buzz-in feature for ushering in guests from a distance. The Smart Lock will work in conjunction with the Nest Learning Thermostat, as well, triggering it to start heating up a home when the door is unlocked.
The August Connect hardware unit is available for pre-order from the maker's website as of today for $49.99 USD, with the estimated shipping date being set for the middle of February. If you don't yet have a Smart Lock, that will run you $249.99 USD, with it being available from Apple stores, through August, and online at Amazon.
SOURCE: BusinessWire