Augmented reality app lets users try on clothes in virtual dressing room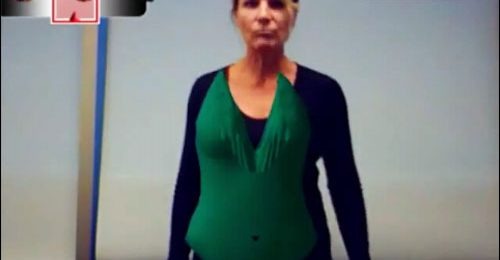 I'm not one of the people that hate to shop. I will go shopping with the wife, but I draw the line at sitting in the guy chair in the ladies store while she tries on clothes for an hour. A cool new augmented reality app is being shown off by a company called immediaC that lets people try on clothes in a virtual dressing room.
The app lets the user use the webcam on a device as a mirror to try on clothing without actually having to try the stuff on. From the video demo, it appears that the clothing just sort of hovers there in the image on the screen and the user just walks forward or back until the clothing is positioned on the body correctly.
The app appears to be only for swimsuits at this time. I can see a use for this for folks that like to buy clothing online. You could use the app to try on the clothing to see if you like it before you order. You can check out the YouTube video below to see the app in action.