Augmented Reality app for iPhone 3GS makes it to App Store [Video]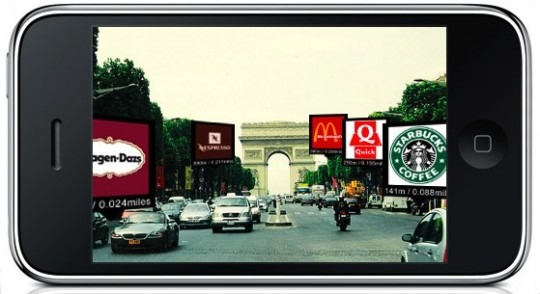 With augmented reality (AR) taking off as smartphone hardware ramps up to support the sort of real-time processing they demand, it's about time the first such app for the iPhone made it through to Apple's App Store.  Seemingly meeting the Cupertino approval council's grade where others have reportedly failed, Metro Paris Subway is the handiwork of a French team of developers and overlays information about Paris businesses over a live view of the surroundings as seen by the iPhone's camera.
Video demo after the cut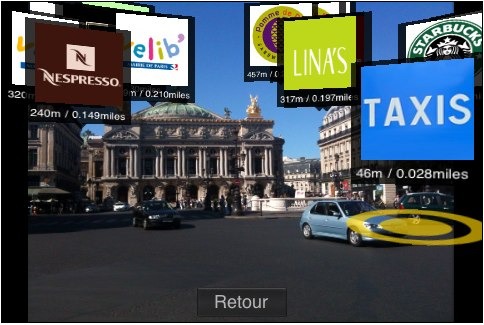 The app – which is available to download now for 99 cents, though not much use to anybody not in Paris – requires the GPS and digital compass of the iPhone 3GS, and will not run on previous generation handsets.  This latest version is an update of an original app which adds in AR layers, rather than an all-new piece of software, and it's possible that for that reason it slipped through Apple's approvals process.
The surprise is in no small part to rumors that Apple are denying AR applications until the next iPhone OS update, which is expected in the fall.  It remains to be seen whether Apple subsequently pull this new version of the French app.
[via ReadWriteWeb]