Augen Gentouch 78 $149 Android tablet headed to Kmart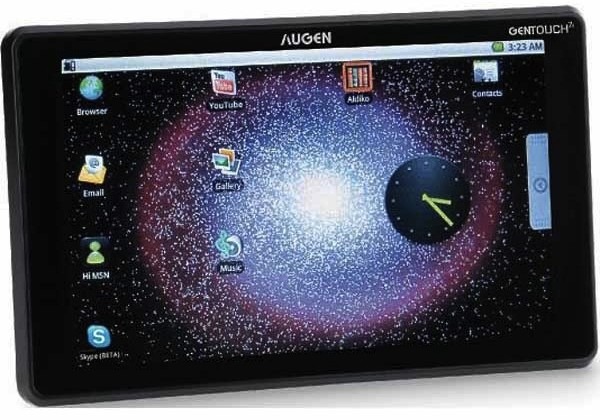 Kmart and tablets may not usually be associated – well, not electronic tablets, anyway – but the retailer seems keen to change all that with the Augen Gentouch 78.  The 7-inch touchscreen Android slate was spotted in the latest Kmart Weekly Circular, priced at $149.99 up until the end of the month, and will apparently run Android 2.1 on an unspecified 800MHz CPU complete with WiFi and 2GB of storage.
There's also apparently 256MB of RAM, an SDHC card slot for adding extra storage, and a WVGA 800 x 480 resistive touchscreen.  Market Access has also been tipped, which would be very useful; you even get a leather case thrown in too.
While we've seen other Android tablets on the market, it's unusual for them to reach mainstream store shelves in the US; in fact, this Augen slate is one of the first.  We'll have to wait to read the first reviews before we find out whether it's worth $150, though.
[via Pocketables]