Augen Android netbook hits Kmart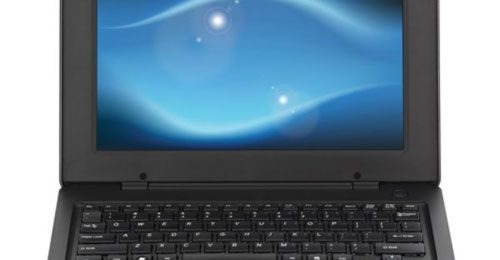 Back in July we mentioned that the Augen Android tablet called the Gentouch had hit Kmart at a price of $149. That tablet now has an Android netbook sibling on Kmart for a little more green. The netbook is called the Augen 10.2-inch Netbook PC Powered by Android.
You can pick the thing up for $189.99 and it has a decent feature set for the price. The machine runs Android 2.1 and can surf the web, check email, and do other general computer work assuming you can find apps to support the kind of work you want to do. The 10.2-inch screen has a resolution of 1024 x 600.
The processor brain is an ARM11 running at 800MHz. The machine has 256MB of RAM and has 2GB of internal storage. The keyboard is 93% full-size and the little rig has integrated WiFi and a SD card slot good for cards up to 32GB. Power comes from a rechargeable 2100 mAh battery and the machine weighs 1.8 pounds. It even comes with a leather carry case.