Audi's genius Auto Show WiFi teases A4 tech and snarks rivals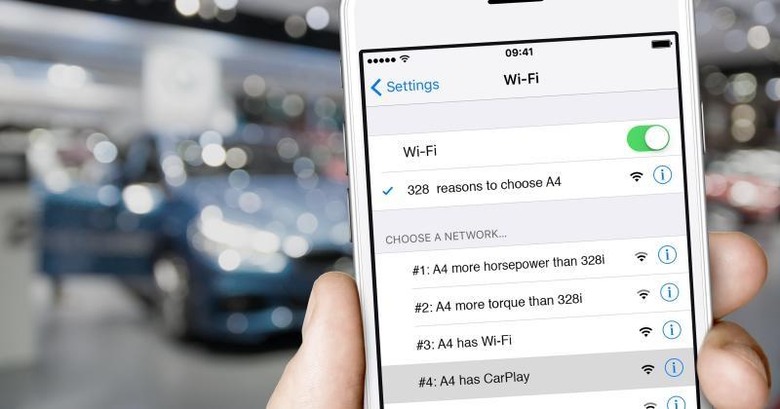 In this day and age of the internet, mobile devices, and social media powered news, you'd wouldn't think getting online at the world's biggest conventions would be a problem. And yet such conventions, even tech-focused ones, are notorious for having near dismal networks. Car shows are, sadly, no exception either. Audi, however, has come up with a clever way to change all that at the 2016 New York Auto Show, and showcase the 2017 Audi A4 and its intelligent connectivity in the process. What better way to get the message across, goes the thinking, than with free, high-speed Wi-Fi.
It is, of course, a marketing campaign, but one that is well thought-out and creative. Not to mention potentially extremely useful and for something in-demand: after all, who can resist the lure of free internet, particularly at an event you're trying to get the word out about the hottest cars and technologies at break-neck speed.
The genius of the campaign, however, isn't just in the service but in the very name of the networks themselves. Audi has customized each network's SSID to highlight a particular aspect of the A4's systems. One, is named after the car's Lane Assistance feature, for instance, while another is after its overhead camera. In suitably Inception-style self-reference, there's even a Wi-Fi network that notes the A4's own 4G LTE Wi-Fi capabilities.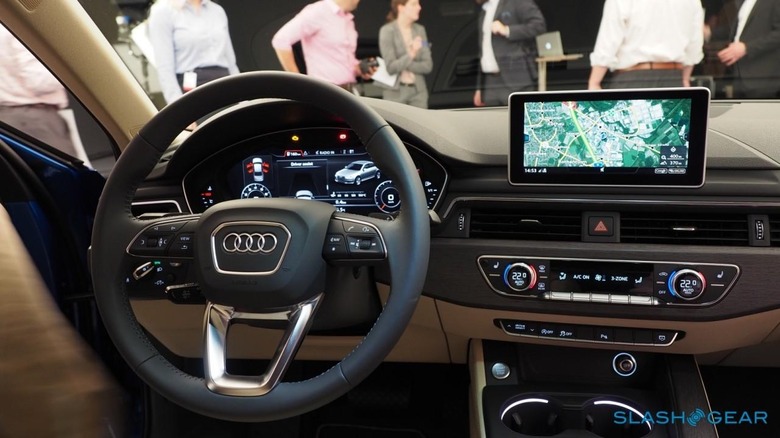 Audi says it's confident it can handle 2,000 simultaneous connections without bringing the house down, something likely to be put to the test both during the press days mid-week and then when the popular public days open up after that. To keep the names and features fresh, Audi will be rotating the SSIDs during the New York Auto Show week, with at least 10 networks available at any time.
A4 HP > 328

A4 Wi-fi. 328 No-Fi

A4 BrakeAssist. 328 No

A4 CarPlay. 328 No

A4 12.3" Screen. 328 0"

A4 TurnAssist. C300 No.

A4 OverheadCamera. C300 No

A4 RearCam. C300 No
If you really wanted you could even go on a Pokémon-style hunt to catch them all, or just try to figure out which SSIDs are calling out which of Audi's rivals (some are easier than others, with BMW's 328i getting name-checked for horsepower and torque).
We spent some up-close time with the European version of the A4 last year, shortly after the Frankfurt Auto Show, and came away impressed by not only the design and on-road performance, but the sort of technology Audi has been integrating into the compact executive segment. The company's Virtual Cockpit is front and center, for instance, with high-resolution graphics and digital gages that were previously the preserve of sports cars like the R8 and TT, while behind the scenes there are an assortment of sensors and driver assistance features including adaptive cruise control and Apple's CarPlay.
Figuring out a way not only to promote those features, but make New York Auto Show attendees actively go looking for them (or, at least, the free WiFi that they represent) is a clever way of standing out among the best of the auto industry.
You'll find all Audi's news – and more – in the SlashGear Cars hub.