Audiovox shows off new automotive wireless charging cradle at CES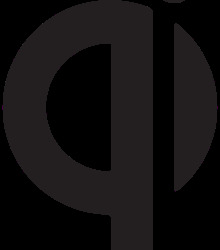 It's never fun to fiddle with wires when it's time to charge your smartphone or other device, but fiddling with wires in a car while driving can be downright dangerous. Having to fight wires can get very annoying, but thankfully there are a number of inductive charging systems on the market that allow you to simply place your device on a charge plate when you need more power. Some of these wireless charging cradles use Qi technology.
Car electronics manufacturer Audiovox has announced a new product category at CES 2013. The company has unveiled its first automotive wireless charging cradle with embedded Qi technology. The automotive charging cradle uses the Qi Multi Litz Coil Array.
That particular coil array is designed to deliver more freedom of positioning for Qi equipped smartphones to maximize the charge speed. The wireless charging cradle has a stylish and rugged design that will be available in four different colors to allow users to choose the color that goes along with the vehicle. The charging cradle features a universal design with locking arms.
Audiovox says that the design will hold most smartphones. The charge cradle also features a design that is optimized for heat dissipation, capacitive sensing to activate charging, and features an LED charge indicator. The charge indicator makes it easier to see when the phone is getting power. The system ships with an automotive 12 V adapter and two mounting options are available. Those two mounting options include a suction cup and a cup holder mount. Audiovox is targeting a price of under $70 plus the selected mounting system with availability set for the summer.