Audiophile Networked Media Center with HD and Blu-Ray Playback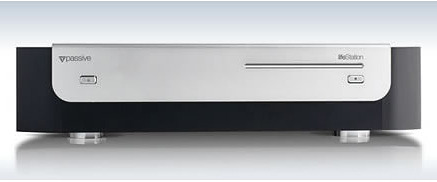 The made ready home media center solution is getting quite popular these days with the predominant of Ipod, digital imagines, streaming video and media in a networked environment. Passive Technology presents the true meaning of one box solution with LifeStation hd. Packed with latest AV technology in a handcrafted passive cooling aluminum case, LifeStation not only provides you both HD-DVD and Blue-Ray playback; it also reprocesses all sources to full scale of 1080p output.
If networked media and multiroom Integration doesn't get your attention, the storage can be configured up to 9TB of Raid mirroring space using their optional LifeServer. I used to have massive collection of achieved non-compressed DVD. I was proud of it until the hi-def disc hit the shelf; it was difficult to get a glitch-free hi-def playback via software and the HDD maintenance cost is getting too much for large capacity Hi-Def media. Eventually, i went back to hardware solution but never stop looking for an alternate networked hardware media player.
LifeStation HD [via passive technology]