Audio Technica Sound Reality line gets trio of new wireless earbuds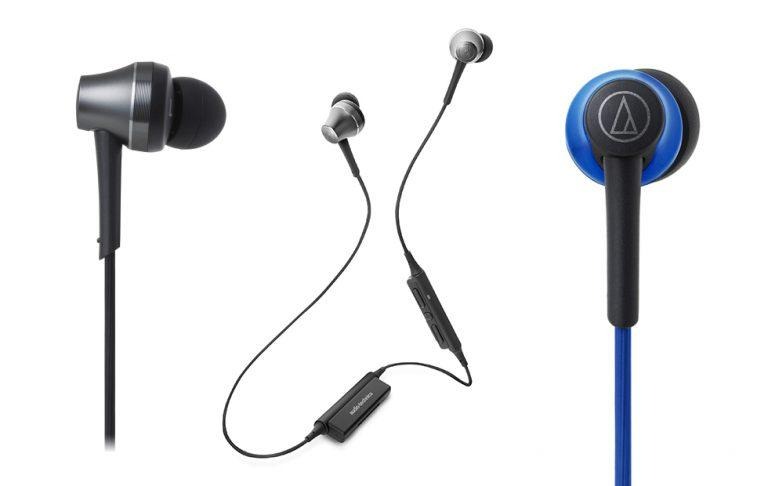 Audio Technica, the audio company that targets audiophiles with some high-end headphones, has announced an expansion to its Sound Reality line that adds three new wireless earbuds to the product lineup. These new earbuds are comprised of the ATH-CKR75BT, ATH-CKR55BT, and ATH-CKR35BT. All three models feature microphones and support for taking and making phone calls.
The ATH-CKR75BT is the highest end of the three new models and as such is the most expensive of the three at $149 USD. This model features 11.8mm drivers alongside an expansive frequency range of 5Hz to 40kHz. The earbuds are made with aluminum, which helps cut down on resonance while improving sound; there's also an integrated amplifier, support for AAC and aptX, and an in-line microphone.
That microphone is omni-directional, says Audio Technica. The ATH-CKR55BT is similar, also featuring an in-line microphone alongside an aluminum housing and integrated amplifier. This model has smaller 10.7mm drivers, though, plus a slightly reduced frequency range at 5Hz to 35kHz. This model will be available in both black and blue color options and is priced at $99 USD.
Finally, there's the $69 ATH-CKR35BT, the cheapest of the bunch. This model has a similar design and feature set, but smaller 9.8mm drivers coupled with machined brass stabilizers and a 5Hz to 24kHz frequency range. Audio Technica boasts that the CKR35BT model has "remarkably clear" high and mid-range frequencies, plus there are three color options: black, white and blue.
As far as design goes, all three versions have very similar looks, and they all include carrying pouches for storage and travel. The models are all listed as available now through Audio Technica's website.