Audi to "fix" cheating 3L diesel engines via software update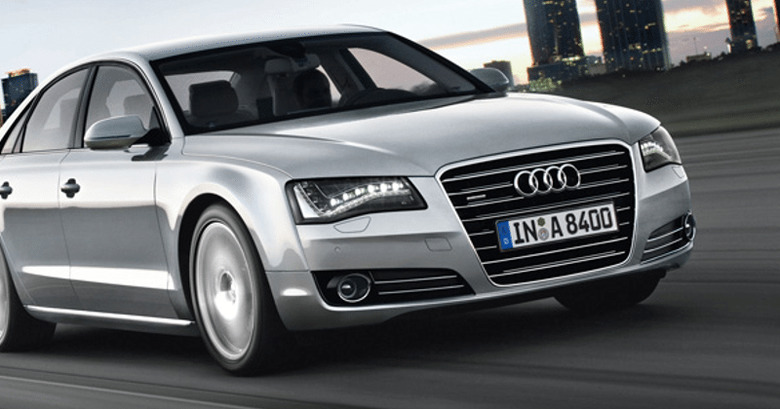 Audi AG was already in hot water when its name got dragged into Volkswagen's "dieselgate" scandal but earlier this month it took a direct hit when it was alleged that the 3.0-liter diesel engines that it has made itself was also guilty of using the so-called "defeat devices" to deceive emissions tests. Now Volkswagen's luxury marque is submitting its solution to the Environmental Protection Agency (EPA) and California Air Resources Board (CARB) to get these affected engines in line. And apparently all it will take is a software upgrade.
Audi admits that it failed to disclose three of its Auxiliary Emissions Control Devices or AECD, which is suspicious considering one of those is actually a cheat device. This software function is able to recognize when the car is undergoing an emissions test and activates pollution-control equipment to make it look like nitrogen oxide output is withing acceptable safe limits. In real world use, however, the engines actually emit considerably more than legally allowed.
Volkswagen's 2.0-liter diesel engine was the first ones to have been discovered with that behavior, causing the scandal and fallout that is rocking one of the world's biggest car makers. This month, however, even the 3.0-liter engine that Audi develops has been found to be equally culpable. This engine powers the Audi A6, A7, A8, Q5, an Q7 as well as the Volkswagen Touareg and the Porsche Cayenne.
Audi might have it a bit easier. According to its proposal, all that's needed to defeat these defeat devices is to roll out a software upgrade to about 85,000 cars. That is in stark contrast to the massive and expensive recall that Volkswagen has to do for 500,000 vehicles using its 2.0-liter diesel engine.
That said, Audi's plan has yet to be approved by the EPA and CARB. Until then, the cars remain banned from sale. And even if it gets approved and Audi is able to issue the fix as proposed, it won't save the company finesfor not disclosing the AECD's in the first place, not to mention a potential lawsuit from the US government.
VIA: Autonews