Audi RS 6 Avant performance and RS 7 Sportback performance are torque monsters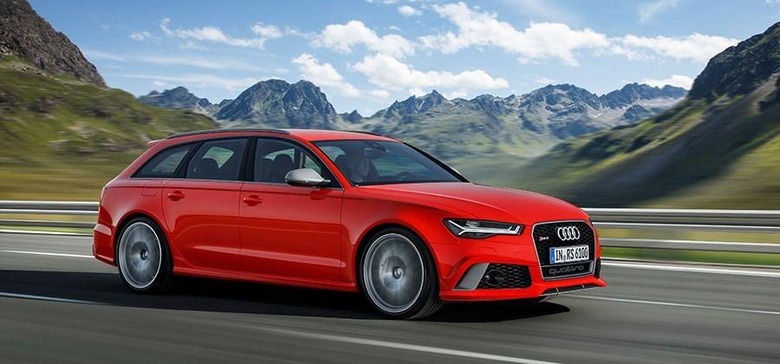 Audi has announced the new RS 6 Avant performance and RS 7 Sportback performance cars and each of them pack the same 4.0 TFSI engine under the hood. Performance is a new designation for Audi debuting with these cars. That 4.0 TSFI engine isn't exactly huge on displacement, but the turbo tech used by Audi gives both of these cars some big power and torque numbers with 605hp and a whopping 553.2 lb-ft of torque on tap.
That is enough power and torque to rocket the cars from 0 to 62.1 mph (100km/h) in 3.4 seconds. To achieve that 553.2 lb-ft of torque number requires the use of the overboost function that is offered temporarily. The all time torque number is a still very impressive 516.3 lb-ft. The engine uses twin scroll turbos and an intercooler.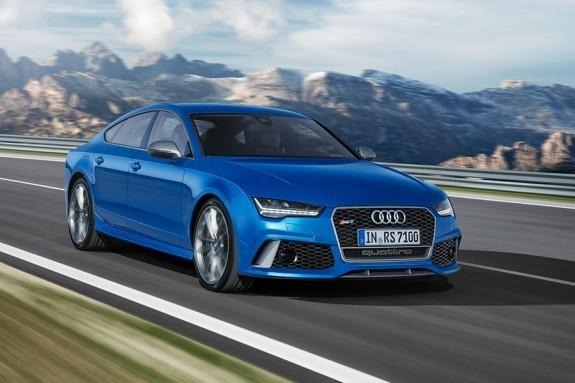 While both of these cars have big power numbers, they still achieve decent fuel economy with the Avant achieving 24.5 mpg and the Sportback getting 24.8 mpg, presumably, those are highway numbers. Top speed on both cars is limited to 155.3 mph with an upgrade to 174mph on request and when fitted with the dynamic package, top speed is 189.5 mph.
Power goes to all wheels via the Audi Quattro AWD system and both use an 8-speed Tiptronic transmission. The RS 7 Sportback performance will sell for 121,700 euros and the RS 6 Avant will sell for 117,000 euros when they go on sale in November in Europe.
SOURCE: Audi