Audi R8 E-Tron Production Ends With Less Than 100 Made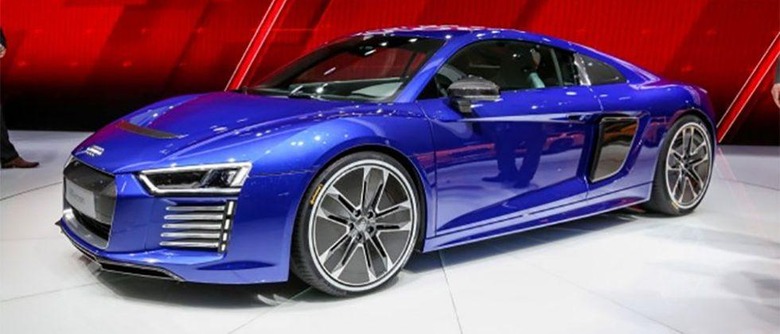 The Audi R8 e-tron is a unicorn of a car. It was officially available only in Europe and you couldn't configure one using the online configurator for all other R8 models. Anyone that wandered into an R8 dealership and asked to order was sent to someone at the Audi factory to complete the process. The result is a car that was made in very small quantities and a car that has been discontinued.
How many R8 e-tron cars were actually made is a mystery because Audi won't give up the official production numbers. All we know is that an Audi rep told Car and Driver that the automaker could have made more, but ended production with "fewer than 100" made. Part of the reason for the low production volume is certainly the price, the car sold for 1 million euros, a price equating to about $1.1 million in the US.
The R8 e-tron that we know is based on the second gen R8 and was launched at the 2015 Geneva auto show. As development of the car progressed, the design changed a bit for the powertrain. The car originally was to have a four motor layout, but that was replaced with two motors on the rear axle making it the only R8 variant without all-wheel drive.
The R8 e-tron was certainly meant to compete directly against the SLS AMG Coupe Electric Drive EV sports car that did have four motors and made 740hp. That car also sold in very low numbers and was killed off early. It was much cheaper at 350,000 euros when available. Audi fared no better with its R8 e-tron, perhaps this proves that sports car buyers aren't ready for green and very expensive cars just yet.
SOURCE: Car and Driver