Audi Now Offers S6 And S7 TDI With EPC And Traditional Turbo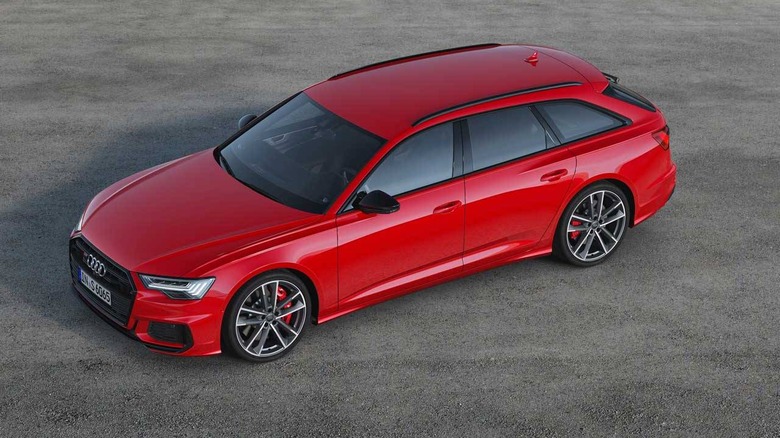 Audi has announced new models that mix a sporty nature with TDI efficiency. The Audi S6 and S7 models have debuted with Audi's V6 TDI diesel engine. The turbocharged engines don't use a traditional exhaust gas-powered turbo alone, using an electric-powered compressor (EPC) and a conventional turbo together.
Turbo lag is a common and annoying aspect of engines with traditional exhaust-powered turbos as it takes a while for the exhaust to spin the turbo up to generate boost. Audi says the EPC can spin up instantly with no lag, and the exhaust gases power the standard turbo. The EPC is paired with a 48V primary electrical system.
The S sport suspension is an option with damping control, dynamic all-wheel steering, and ceramic brakes promise handling and stopping power for road or track. The TDI engines produce 516.3 lb-ft of torque across 2,500 rpm to 3,100 rpm. The S6 and S7 TDI models use the drive concept from the SQ7 TDI that offers combined fuel consumption of 30.9 to 32.7 mpg in the US.
The TDI engine is a 3.0L V6 making 349hp along with the aforementioned 516.2 lb-ft of torque. Audi says that its EPC has a response time of under 250 milliseconds and its peak output is seven kilowatts with a maximum speed of 70,000 rpm. In the S6 Sedan, the power plant pushes the car to 62.1 mph in 5.0 seconds.
In the S6 Avant wagon and S7 Sportback, the engine pushes the cars to 62.1 mph in 5.1 seconds. The 48V MHEV system uses a belt alternator starter and a lithium-ion battery with a capacity of 10 Ah. The battery is in the floor of the luggage compartment. The tech allows the engine to use start/stop at speeds as low as 13.7 mph.