Audi gets its game on with D.C. United stadium sponsorship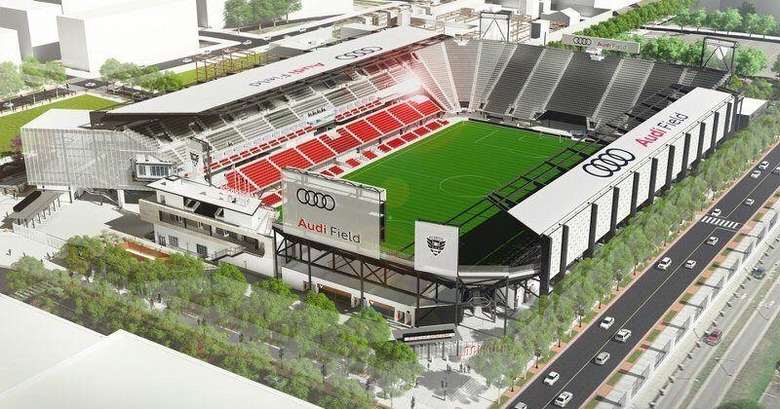 Audi is undoubtedly one of the most known brands in the automobile industry, but it isn't satisfied in just having its brand on the road, so to speak. It is now leaving an even greater imprint in the world of soccer in the US, football for the rest of the world. Audi has signed up to be the sponsor for the new home of D.C. United, one of the US' most popular soccer clubs. Rising soon will be Washington D.C.'s newest soccer stadium named, what else, Audi Field.
Some might wonder what business Audi has with soccer. The car maker actually has a soft spot for the sport. Since 2002, its German office has been sponsoring FC Bayern München. Since 2009, it has also been holding the Audi Cup every two years. Now it is show that same love for the sport in North America in a much more visible and long-lasting way.
The Audi Field is intended to be a sprawling site that can be a year-round destination for D.C. residents and soccer fans, whether off or on season. In addition to the stadium itself, the facility will be home to 31 luxury suites that can, in turn, house 20,000 people. It will also include a 500,000 sq. ft. retail space. When not in use for soccer games, the Audi Field can also serve as a music and cultural stage for other events.
Aside from obvious advertising opportunities, Audi is targeting a new generation of potential costumers whose love for both the ball and the wheel are unmatched. To further expand its presence on the pitch, Audi is also expanding its Major League Soccer to include Washington D.C.'s premiere club. D.C. United plans to break ground in the first quarter of the year, and the Audi Field is expected to fully open some time next year.
SOURCE: Audi