"Audi at Home" car-sharing service launches in SF and Miami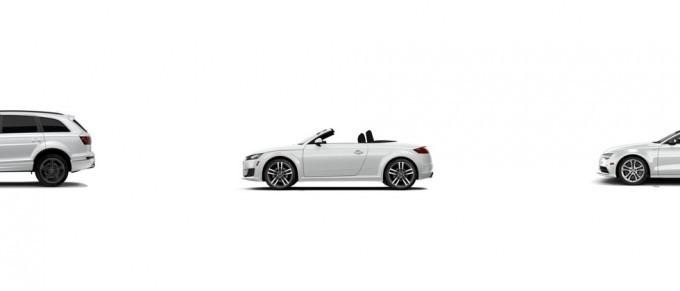 Two relatively new housing locations will be first on Audi's list for their new vehicle-sharing program called "Audi at Home." Residents of two residential communities will be able to reserve vehicles via their smartphone for "spontaneous booking" of vehicles, each made to suit a specific set of tastes. This system will be launched at the LUMINA luxury condominium project in San Francisco and Four Seasons Residences in Miami, and will eventually be spread to additional locations across the United States.
Of note is the fact that Audi does not call this Audi at Home system a "car rental" service. They don't call it a "car sharing" service either – they call it "vehicle-sharing." This keeps the program within Audi's own bounds of service and keeps the doors open to new vehicles of multiple types in the future.
Each resident will register through their property's concierge, then will use the Audi at Home mobile website. There they'll reserve their vehicle and receive the vehicle either in Audi's garage or via the property valet. At the end of the drivers' trip, they'll just return the vehicle to the property valet.
The current Audi at home vehicle fleet includes the S7, S5 Cabriolet, SQ5, TT Roadster, Q7, and RS5 Cabriolet. Each of these vehicles will be available for use to residents with rates charged either hourly or daily. Audi has not yet released specific rates at this time.