Audi and NVIDIA discuss the future with Tegra 3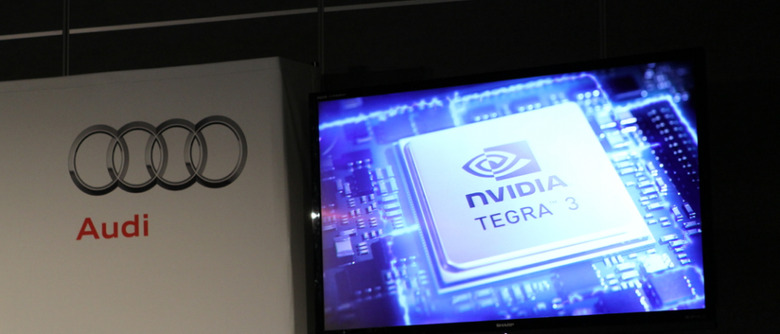 Here at CES 2012 we had a moment to sit in and listed to the official Audi conference where they discussed the future of consumer electronics in automobiles. Audi was originally the first auto maker to hold a news conference at CES and they've continued strong here since. Today they discussed the future of Audi, and the integration of the NVIDIA Tegra 3 quad-core mobile processor.
Audi talked about an upgrade to the A3 that will be their rotary touchpad which allows gestures and touch-sensitivity good enough to write letters which are then recognized by the integrated NVIDIA-powered on-board computer. Gestures can be used to make calls, find contacts, and more. In the future, Audi notes that they'll have head-up technology which allows for projected images above your dashboard for navigation and for passengers to enjoy the power of entertainment.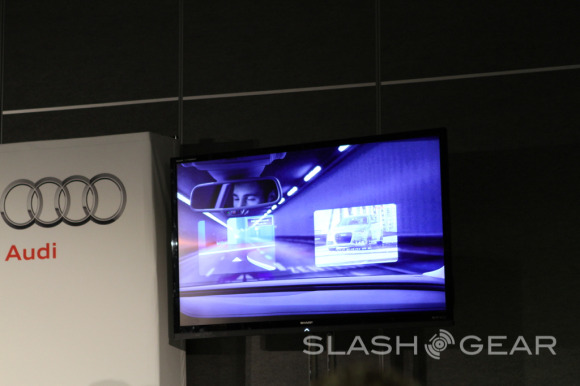 Mobile Computing is at the center of this whole project. NVIDIA's CEO, Jen-Hsun Huang showed up to show off their Tegra 3 quad-core processor working hand in hand with Audi's MMX port system — all at the same time consumer electronics have the chip.
"We don't talk about autonomous driving, we talk about pilot driving." – Ricky Hudi, Audi
"You needed a state of the art processor that was [up to the task] but had extremely low power requirements for its high powered graphics." – Jen-Hsun Huang
While this is clearly just the beginning Audi has developed a relationship with NVIDIA and have even more planned for the future with auto pilot driving and more, all controlled and delivered by the power of the Tegra 3. This isn't the first time or situation where Audi's been seen as a forward-thinking group in the world of consumer electronics without a doubt — and it wont be the last.