Audi abandons all electric R8 e-tron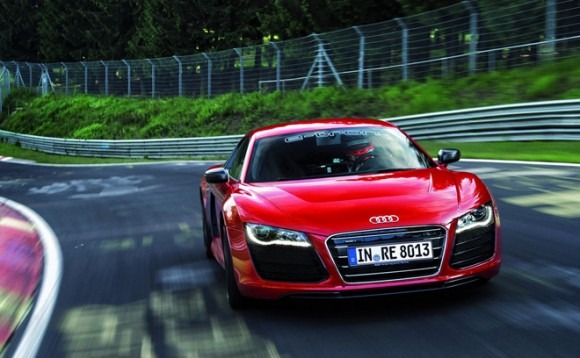 Let's face it; electric vehicles aren't exactly selling well. There a lot of reasons for this, one of the biggest being the fact that electric vehicle cost significantly more than a comparable gasoline vehicle. Another major reason is range anxiety.
That hasn't stopped some the world's most popular luxury and sports carmakers from showing off pure electric concepts and production vehicles. One of the most interesting and sporty electric vehicles that we've seen was the Audi R8 e-tron. Of these vehicles for internal of valuation, but has canceled plans to make production versions for sale to the public.
Part of the reason the Audi has abandoned plans to produce a production version of the electric R8 comes in the form of changing priorities partially attributed to new R&D chief Wolfgang Dürheimer. When he took over the electric R8 e-tron is one the project is said to have made the cut with Audi.
Another major reason for the elimination of the electric vehicle is said to be a limited range of the vehicle. As a carmaker, Audi is shifting away from electric vehicles to plug-in hybrids. The plug-in hybrid makes a lot more sense for many consumers because it offers the same range as a gasoline vehicle with fuel savings. Audi currently plans to produce plug-in hybrids of several of its vehicle models including the A1, A3, A4, A6, and Q7.
[via Wired]