Audi A6 55 TFSI E Quattro Hybrid Presales Start In Germany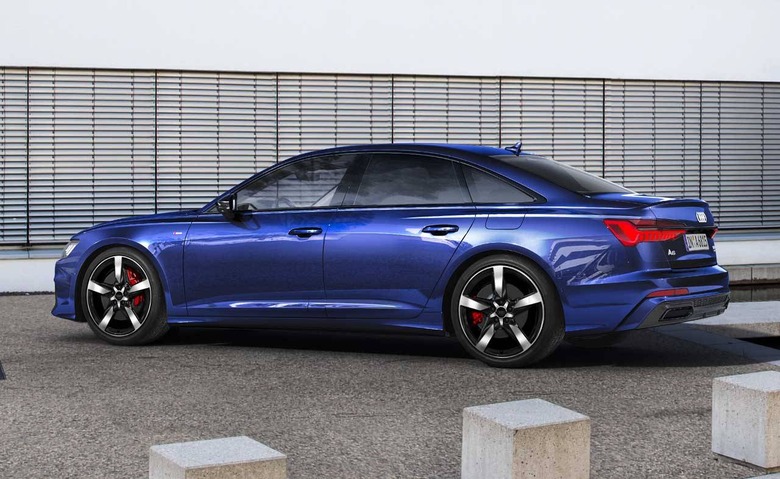 Audi has announced that it is expanding its portfolio of electrified car models. Presales for the latest plug-in hybrid have started in Germany; the car is the Audi A6 55 TFSI e quattro. The vehicle delivers combined fuel consumption of 1.9-2.1 l/100km of driving, which Audi says is 112 to 123.8 US MPG.
The car has two efficient drives to reach a combined power output of 367PS. The four-cylinder gas engine is a 2.0-liter TFSI unit that makes 252PS alone. The electric motor is integrated into the 7-speed S tronic transmission and has a peak output of 105 kW.
Torque is 368.8 pound-feet combined. The lithium-ion battery for the electric system is in the rear of the vehicle and has 14.1 kWh of energy stored inside. Despite being stored in the luggage compartment, the car still promises luggage space.
Performance for the A6 TFSI e55 quattro is good with a 0-62.1 mph time of 5.6 seconds and a top speed of 155.3 mph. The car has a top speed on electricity alone of 83.9 mph. The electric-only driving range is up to 32.9 miles, as measured with the WLTP procedure. Audi has baked three drive modes into the car.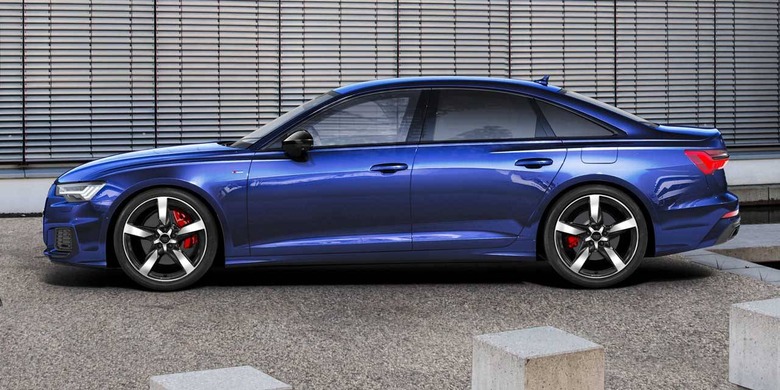 The modes include "EV" for all-electric driving, "hybrid" for both drive types, and "hold" to conserve battery power for later. A level 3 charger is integrated and allows charging at 7.4 kW needing 2.5 hours to recharge an empty battery. The car has available S line exterior package black styling package, black external mirror housings, and more. The vehicle can be fitted with matrix LED headlights, sport seats, four-zone automatic air, Audi virtual cockpit, sport suspension, 19-inch wheels, and red brake calipers. Pricing starts at EUR 68,850. Availability outside of Germany is unannounced for now.