Audi A3 TDI owners to get money for emission cheating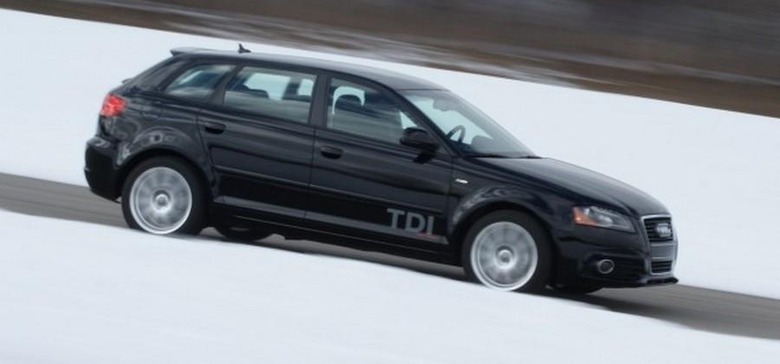 Audi owners who have a diesel powered car know that some of those rides are cheating on emission, specifically the A3 TDI. We already know that VW has promised owners of diesel-powered rides some cash to help make up for the dishonesty. Audi has now announced that owners of the A3 TDI will also be getting loot back.
Specifically A3 TDI owners will get a $500 Visa gift card and another $500 in credit that can be spent on VW products and services. The A3 TDI has the same emission cheating software installed as the offending VWs and the new deal is the same that VW buyers are getting.
The Audi offer is good for any owner of an Audi with the 2.0L TDI four. The EPA is looking into the emission of Audi 3.0L TDI V6 models as well. Those engines found their way under the hood of the A6, A7, A8, A8L, and Q5 TDI models.
If defeat software is found in those models, more gift cards will be going out to owners. Audi must be pretty sure the V6 cars will fail emission scrutiny, it has issued a stop sale on those V6 cars.
SOURCE: Car and Driver