Audeara A-01 headphones review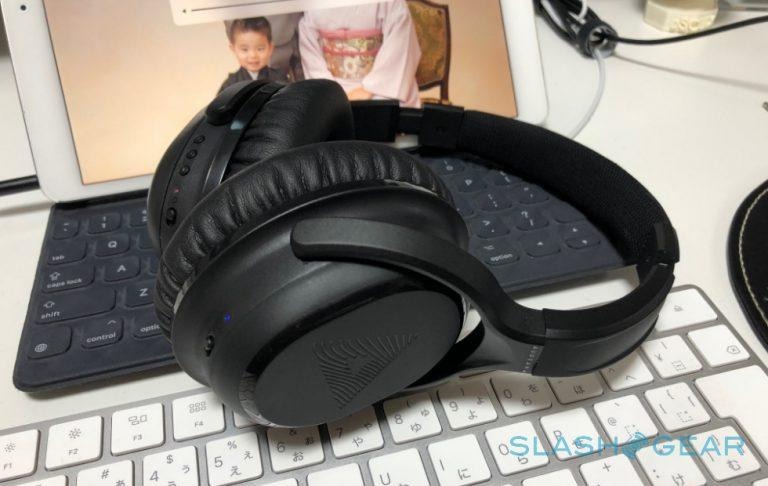 Headphones are a dime a plenty, many of them promising the best audio your ears will have the pleasure to ever hear. All of them, however, make one fatal assumption: that we all hear perfectly and in the same way. From a business standpoint, it is understandable. Fine-tuning audio equipment to unique individual capabilities puts a heavy burden on companies.Last year, Australian startup Audeara came up with an alternative: let the users tune their headphones themselves. And thus the Audeara A-01 rose from the crowdfunding ocean and we put it on our ears to hear that promise come to life.
The proposal was simple. Different people have different hearing capacities and that's just speaking for those with "normal" hearing. Those with certain hearing defects require different audio settings. Since it's too impractical and expensive to customize audio profiles during production or even during the point of sale, Audeara proposed to do it after sales. That is, let the user determine and set his or her own hearing profile through a series of tests. But since no company would take that risk, Audeara took to Kickstarter to make it happen.
Now the Audeara A-01 is ready for retail as a finished and refined product. A "version 1.0" product, but a finished one nonetheless. The headphones are predominantly made of plastic and rather unassuming it its appearance. If not for the triangular logo on the cups, the A-01 is almost forgettable and would pass for some cheap, unbranded audio accessories. The material at least makes the headphones lightweight and they are a comfort to use indeed.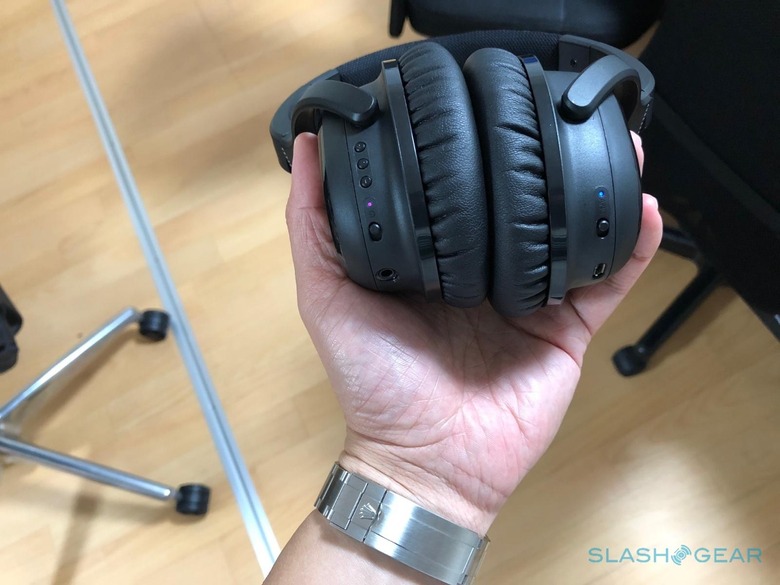 There are some things we wish were done better. The plastic control buttons, for one, are very small, making it too easy to press the wrong one without some fumbling. Given the size of the A-01, it would have been nice if it could be folded into a more compact form. Perhaps in the A-02.
Out of the box, the Audeara A-01 is unimpressive both in appearance and sound. But unlike other headphones in the market, it wasn't meant to be used out of the box anyway. Its default settings and experience, while not horrid, will make you think it wasn't worth the admittedly steep price. The real magic happens when you after you've customized the hearing profile to your own tastes and hearing capacity.
Since Audeara can't really send an acoustic expert to each and every buyer, it offers users the next best thing: tests. The free Audeara app on Android and iOS offers three tests to choose from, each differing in length and, therefore, accuracy. They all work the same way, playing tones at different frequencies to set the frequency threshold for each ear. The longer the test, the more frequencies are played, the more accurate the profile will be. In the end, however, it will only be able to formulate a hearing profile based on your own judgment of those frequencies.
The difference between the default settings and the customized profile can be staggering. It is, however, also extremely personal, making it harder to judge its performance. For some users, lows will be enhanced to compensate for some hearing loss on lower frequencies. For others, it will be the treble is boosted instead.
It can drastically change the sound of a familiar tune, making you hear details previously unheard but also soften or even muddle tones on the opposite end. This could give audiophiles a bit of a shock but those with hearing deficiencies will undoubtedly find it mind-blowing.
In short, the Audeara A-01's audio output can be best described as "good but not perfect". That can also be said of its active noise cancellation. In a cafe, it can sufficiently tune out the sound of chatter and incessant typing. Outdoors, you might find yourself wishing for a pair with more dedicated ANC capabilities.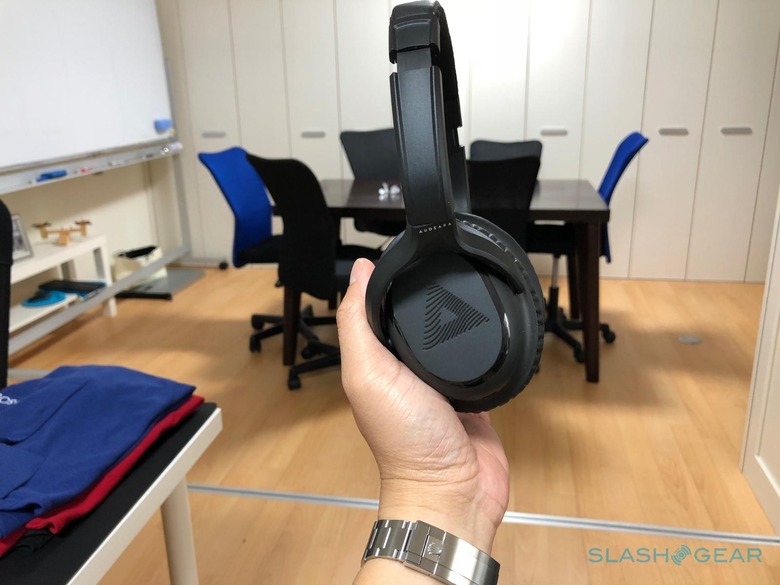 Both ANC and the "Audeara" effect put a strain on the A-01's battery. Add in the fact that you can use it completely wirelessly via Bluetooth and you might be concerned about battery life. Audeara's website advertises 35 hours of use with all three (Bluetooth, ANC, Audeara effect) enabled. As always, that may be too generous an estimate; Our only lasted about 11 hours. With a 3.5-hour charging time to full, this isn't something you'll want to forget to top up before a long journey.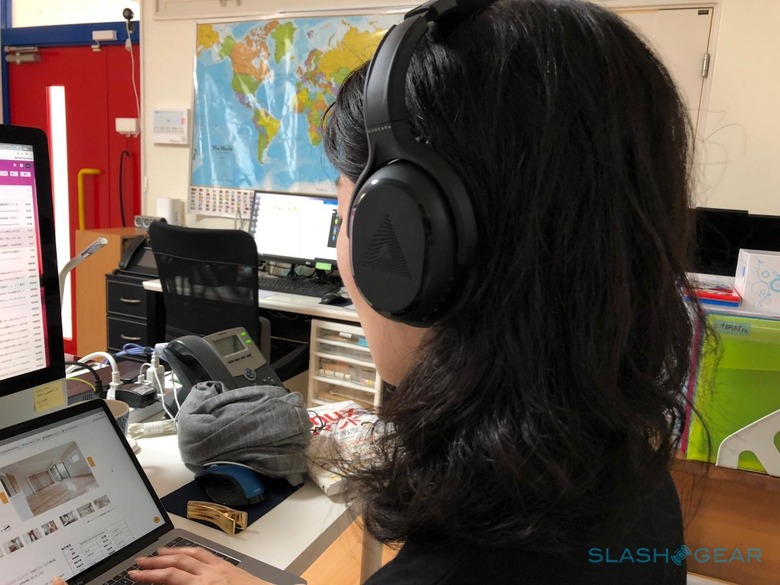 So does the Audeara A-01 deliver on its promise? If by that promise you mean a customized listening experience tailored to your unique hearing capabilities, then yes, it definitely does. However, it may have made too many compromises, from material to noise cancellation, that may make the $380 (499 AUD) a bit too hard to stomach.
Some audiophiles might prefer to compromise in the opposite way instead. But if you're looking for a truly personalized experience, short of having a professional fine-tune headphones for you, the Audeara A-01 is really the only way to go.