AU KDDI shows off iida G9 handset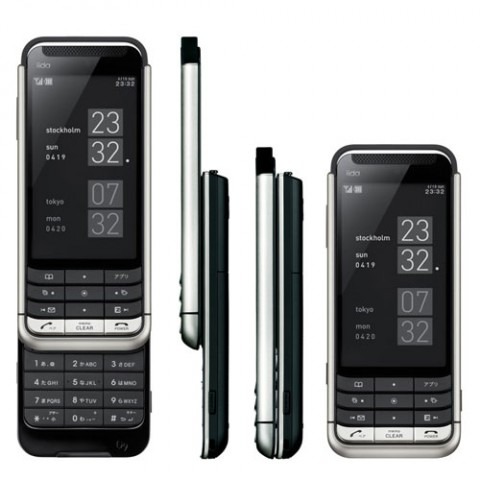 AU KDDI, a Japanese company, recently unveiled a new brand called iida that is intended to bring in consumers that care about making a fashion statement. Their latest offering is the G9 from Sony Ericsson, a slider that's gotten the fancy treatment.
The G9 features a 1Seg TV tuner and supports 1X, CDMA and GSM networks. It also has a titanium compound used as a coating for the stainless steel body, adding a touch of class into the mix. With a 480 x 854 3-inch touchscreen display, a microSD card slot, and a 3.2-megapixel camera, the G9 is actually really similar to the Sony Ericsson Cyber-shot S001.
You can record content using this device and you can use a mobile pico projector to display content received from the 1Seg tuner on your wall or a screen. Other features include GPS, Bluetooth, mobile wallet, 3.5 hours of talk time and 230 hours of standby. The G9 is set to launch in Japan sometime in August. Three color options will be available including a black finish with green accents, a titanium finish with silver accents and a mirror finish with pink accents.
[via Impress]