AT&T's unlimited data plan now includes free HBO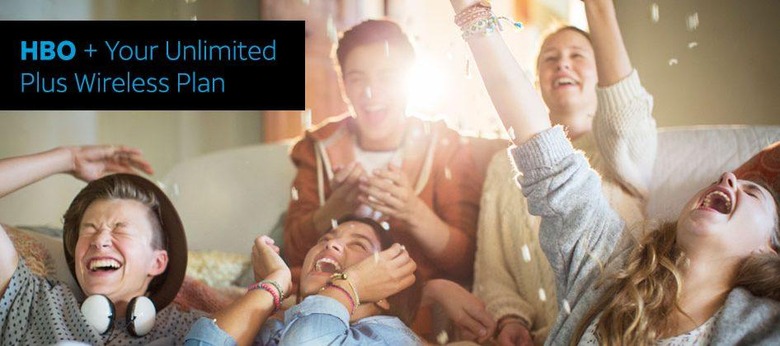 When it comes to competition between the big four carriers in the US, AT&T's unlimited plan initially left a lot to be desired. Even after making some improvements, it was still difficult to call AT&T's plan the best. The company is looking to sweeten the pot even more today by tossing a free subscription to HBO into the mix.
With the season premiere of Game of Thrones coming up in a few months, the timing of this new promotion doesn't seem to be a coincidence. Beginning tomorrow, April 6, new and existing customers who are on AT&T's Unlimited Plus plan will get HBO included at no extra cost. Unlimited Plus is the more expensive of AT&T's unlimited options, clocking in at $90 for a single line each month.
You'll access your subscription differently depending on what services you have through AT&T. If you have video service through AT&T – DIRECTV or U-Verse for instance – you'll get HBO added to your subscription for free. If you don't have video service through AT&T, you'll be able to take advantage of this bonus through DIRECTV Now or HBO Go.
Even with access to HBO, AT&T is still offering a $25 monthly credit for DIRECTV through its Unlimited Plus plan. If you need a little refresher, the Unlimited Plus plan serves as AT&T's top-tier unlimited plan. You'll get "unlimited access" to 4G LTE data (though AT&T reserves the right to throttle your speeds after 22GB of usage), 10GB of hotspot data, and unlimited talk and text.
Of course, as with most things, there is some fine print to consider here. Free HBO actually comes in the form of a bill credit, which may not begin appearing on your bill for up to three cycles, so that's definitely something to keep in mind.
It'll be interesting to see if this draws more people to AT&T. As it is, AT&T's Unlimited Plus plan is still more expensive than similar plans from T-Mobile and Verzion, but the promise of free HBO may make the deal more attractive. What do you think? Does free HBO tip the scales in AT&T's favor? Head down to the comments section and let us know!