AT&T's Project AirGig aims to deliver broadband anywhere there are power lines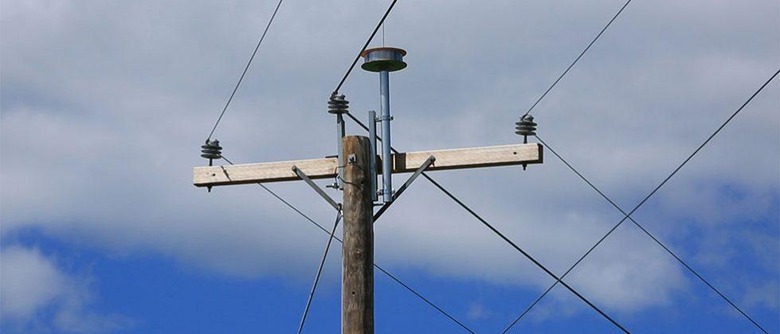 In many rural parts of the world, there are few, if any, choices when it comes to broadband providers. The issue for many broadband firms is that the layout to run the needed cabling to serve rural communities can't always be offset by the number of subscribers that the company might gain. AT&T has a new system that it is in the process of developing that could change this and bring broadband to any location that is served by power lines called AirGig.
AT&T says that AirGig could one day deliver cheap, multi-gigabit wireless internet speeds using power lines. Right now AT&T says that it is deep in the experimentation phase and that the new tech is much easier to deploy than fiber. It operates on the license-free spectrum and can deliver ultra-fast connectivity to home and wireless devices. The first field trials are expected to kick off in 2017.
AT&T is currently experimenting with multiple ways to send modulated radio signals around or near medium-voltage power lines. The system needs no direct electrical connection to the power line and has the potential to deliver multi-gigabit speeds to urban, rural, and underserved parts of the world. The system is designed to deliver last-mile access without any new fiber to the home needed.
No new towers would have to be built with this system and no cables would need to be buried in the ground. Project AirGig has seen the development of low-cost plastic antennas and devices along the power line to regenerate millimeter wave signals that can be used for 4G LTE and 5G multi-gigabit mobile and fixed deployments.
"Project AirGig has tremendous potential to transform internet access globally – well beyond our current broadband footprint and not just in the United States," said John Donovan, chief strategy officer and group president, Technology and Operations, AT&T. "The results we've seen from our outdoor labs testing have been encouraging, especially as you think about where we're heading in a 5G world. To that end, we're looking at the right global location to trial this new technology next year."