AT&T to release Watson voice recognition API in June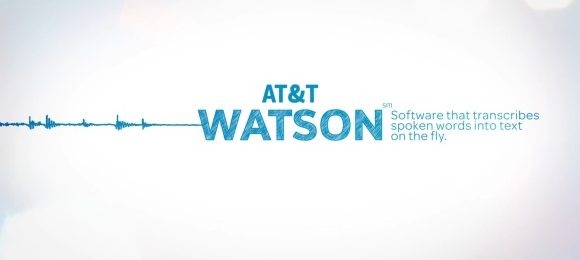 AT&T has today announced that it will be bringing an API to developers for its Watson service, real-time speech-to-text software. AT&T will make the API available by June, which will allow them to further develop the technology with the help of others. The company hopes that developers will plug Watson into their apps using the provided documentation.
The speech recognition will be divided into seven different sections, which include SMS, voicemail to text, and a voice dictation option. AT&T say that voice recognition generally works better when applied to specific categories, with Watson being able to better predict words and phrases when the necessary section is used. AT&T will start off with seven to begin with, but expand the API to include even more over time.
AT&T will also release Speech Kit, an SDK that will capture spoken words and phrases and send them to servers for transcription. In the past, AT&T has used Watson in automated customer service calls, as well as the Translator app available for iOS and Android. That app allows you to translate your spoken sentence into another language automatically.
If you're a developer hoping to take advantage of the Watson APIs, then make sure you're keeping a close eye on June. In the meantime, here's a nice little commercial for the announcement.