AT&T Suspended its Free WiFi Access for the iPhone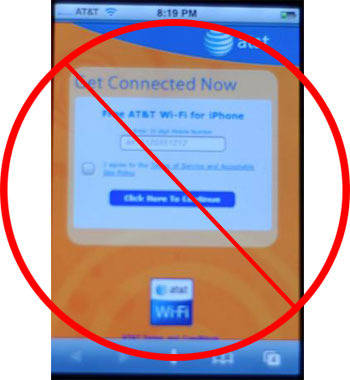 So the free ride is over, AT&T has suspended free WiFI hotspot access for the iPhone. I had personally use it several days ago just by connecting to AT&T WiFi and punching in my phone number and today I'm connected to the same hotspot in Starbucks but it does not take me to the same login screen anymore.
AT&T has not releases any official statement regarding the free WiFi access for iPhone and no one knows for sure if it will ever come back. The way AT&T verify user access is by entering an iPhone phone number, which can be easily stolen – by faking browser's user agent, anyone can use the free access; even on their laptops.
The unsecured authentication method could be the reason why the free AT&T WiFi access for the iPhone is being disabled, but until AT&T releases official statement, we can only guess.
[via iphonebuzz]