AT&T SiriusXM deal puts always-connected telematics in Nissan vehicles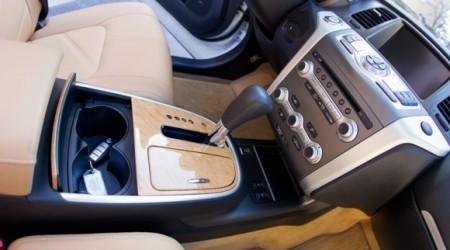 Technology in the car is becoming more and more ubiquitous, thanks to car makers putting in touchscreen controls, navigation systems, and mobile internet to provide real-time information to drivers. Nissan wants to get in on the fun and has put SiriusXM to the task of implementing a telematics system inside Nissan vehicles, and the company has partnered up with AT&T to make that happen.
AT&T will be there to give the SiriusXM system mobile data for driver information. The always-connected system will be similar to General Motor's OnStar in the sense that it will provide assistance for emergencies and roadside problems, and can even be used to track a stolen vehicle. Plus, we wouldn't be surprised if they threw in some more bells and whistles on top of that.
In fact, AT&T mentioned that "additional services" would be coming as well, although both SiriusXM and AT&T are staying pretty mum as far as what Nissan owners can expect. There's not even an official name for the in-car telematics system yet, but we're guessing Nissan will put their own little spin for marketing purposes.
The in-car technology will be coming to North America, though, but it's not yet said when consumers should expect the technology to reach new Nissan cars. As for whether or not the new in-car system technology will boost Nissan sales, that's pretty likely, as many drivers don't mind plopping down a few more dollars for an always-connected roadside assistant.
VIA: Engadget
SOURCE: AT&T