AT&T scores LG G Pad 7.0 LTE for August 8th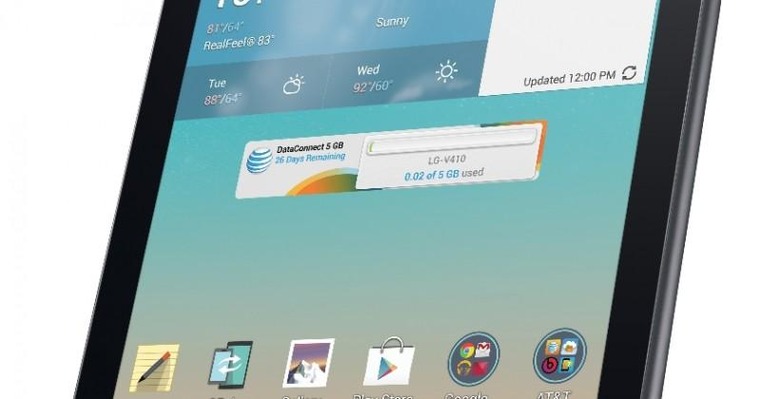 LG's G Pad 7.0 LTE will land at AT&T in its 4G flavor from August 8th, the carrier has confirmed, another compact Android tablet option hoping to take on the iPad mini. The 7-inch slate was announced back in May, with an HD+ IPS LCD display and Android 4.4 KitKat running on a 1.2GHz Snapdragon processor.
There's also a 5-megapixel camera, Bluetooth, WiFi, and a 4,000 mAh battery. AT&T estimates that's good for up to 10 hours of use.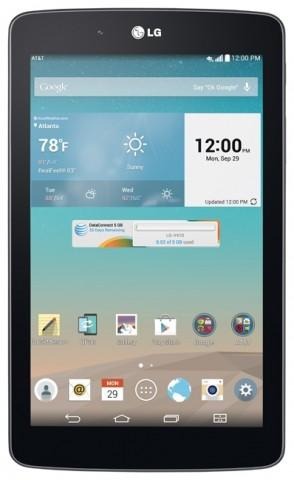 Some of the software features we've approved of from the LG G3 are also present. There's Knock Code to replace the standard PIN lock with a tapped out pattern of knocks on the display, for instance, and the Dual Window system for split-screen use.
QSlide brings in floating mini-apps for multitasking, while LG QPair can hook up wirelessly to any Android 4.1+ phone – not just from LG's own range – and remotely answer its calls, send and receive messages, and check social accounts.
There's also Quickmemo+, which LG is hoping people will use as a digital journal of sorts, snapping screenshots and photos and annotating them with a fingertip.
AT&T will offer the LG G Pad 7.0 LTE for $12.50 per month, with no annual contract and service charges on top; alternatively, it'll be $149.99 with a two-year agreement. Those who buy an LG G2, G3, or G Flex can add the tablet into their contract for $0.99, however.