AT&T Responds To Senator Kohl's Opposition To T-Mobile Acquisition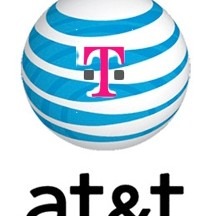 Senator Kohl, chairman of the Senate's antitrust subcommittee, had issued a letter today opposing the AT&T acquisition of T-Mobile, stating that the deal could cause "substantial harm" for competition and for consumers. In response, AT&T has issued its own statement emphasizing the mergers benefits and supporters.
AT&T says that Senator Kohl is ignoring the benefits of the merger as well as the large number of supporters, which the company says outweighs the opposition. Those supporters include 26 governors, 76 democratic members of congress, 72 mayors, and unions representing 20 million members. The statement reads:
"We respect Senator Kohl. However, we feel his view is inconsistent with antitrust law, is shared by few others, and ignores the many positive benefits and numerous supporters of the transaction. This is a decision that will be made by the Department of Justice and the FCC under applicable law and after a full and fair examination of the facts. We continue to believe those reviews will result in approval of this transaction."
Futhermore, a separate statement showing support for AT&T was issued by Senator Mike Lee:
"The mobile phone market is a critical component of our nation's economy and the proposed merger between AT&T and T-Mobile deserves careful review. In my view, the merger has the potential to provide significant network efficiencies that may help alleviate capacity constraints, enable enhanced service quality, and facilitate expansion of a 4G LTE nationwide network, which would in turn create opportunities for handset innovation and continued development of data-rich applications.

"I have confidence that the Department of Justice and Federal Communications Commission will take steps to ensure that the market remains competitive and that regional carriers continue to enjoy access to popular handsets and roaming arrangements on the nationwide networks."
Additionally, the union group, Communication Workers of America, also issued a statement expressing its disagreement with Senator Kohl's assessment of the merger. They paint a rather bleak picture of T-Mobile's future, suggesting that the carrier was at a state of being incapable of further developing its 4G network. The group also took a jab at Sprint's outsourcing practices.