AT&T readies FiLIP 2 for kids, TIMEX IRONMAN ONE GPS+ for adults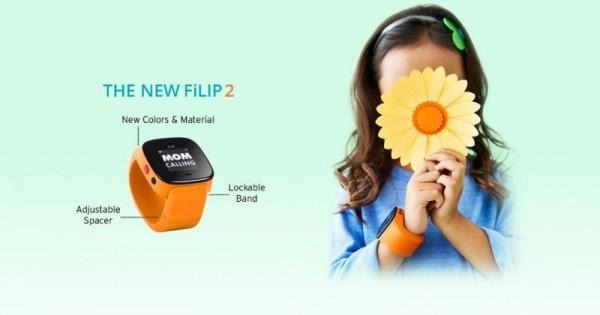 There's a wearable for everyone these days. Smartwatches maybe mostly a geek's fantasy come true (conversely perhaps a horologist's worst nightmare), but all people of all ages and interests have one that's desinged for them. Starting this Friday, AT&T will be making available two smartwatches for different members of the family. The latest generation FiLIP 2 is just as much for parents as they are for the kids they were designed for, while the new TIMEX IRONMAN ONE GPS+ is a smartwatch for those who want to leave their smartphones at home when running about.FiLIP has been making smartwatches, if you can still call them that, that function as cute watches for kids and kid trackers for parents. FiLIP 2 is the latest incarnation that has been redesigned, mostly on the outside, to make it more enticing to wear, if you're a kid that is, and look less like an ankle monitor for the wrist. FiLIP has added a new Superhero Blue color option to the roster and has made the wristband, which can replaced with official accessories, more adjustable to account for growth. The watch still has all the features that has made the original FiLIP a hit among parents, like limited two-way voice calling, ability to receive SMS, and SafeZones.
The FiLIP 2 becomes available from AT&T starting November 7 for a price of $99. For a limited time, however, until January 8, 2015, AT&T customers can add the smartwatch to a Mobile Share Value or purchase it alone for $10 a month.
For the grownups, AT&T will soon be making available the standalone smartwatch from TIMEX. Unlike the Samsung Gear S, however, "standalone" here doesn't mean the IRONMAN ONE GPS+ can actually make and receive voice calls. It does have its own wireless connectivity so you can continue working with emails and messages without the paired smartphone. Plus, it has its own GPS chip so you can keep track of your location even when you've left your smartphone while doing your daily runs. That also means that the smartwatch can function as a locator in times of emergency. Another key feature of the IRONMAN ONE GPS+ is that instead of the usual LCD or OLED screen, it makes use of Qualcomm's Mirasol display technology, which gives it that much desired always-on, sunlight readable feature. Plus, it also saves up on power so that the 450 mAh battery can last 3 days on standby or 8 hours when GPS and the wireless network is being used.
Since this is a smartwatch that connects directly to the Internet, TIMEX needed a carrier partner, so the IRONMAN ONE GPS+ is available and works exclusively with AT&T. Pre-orders start on November 7 in retail stores and November 10 from AT&T's online store. The price for this smartwatch is $399.99, which comes with a year's worth of AT&T data.