AT&T Razer Phone 2 made a reality: Gaming Phone invasion begins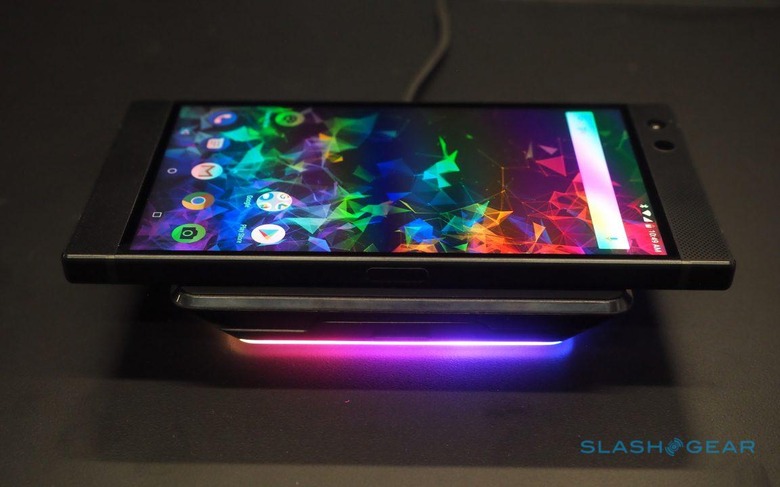 Now that Razer proved it was capable of not only making a phone, but making a phone that's worth owning, AT&T said they want in. As such, the Razer Phone 2 will be made available at "select exclusive AT&T retail and mobile stores" soon. This will make it the first "gaming phone" to hit AT&T since the beginning of the smartphone. This is not, however, the first gaming phone in the United States.
Well and away back in the old days, back in the year 2011, there was a phone by the name of Sony Xperia Play. This device was the final form of the long-fabled PlayStation phone, a device that was to be the first "gaming phone" in the United States. That device was only officially carried by Verizon in the USA.
SEE TOO: Our Razer Phone 2 hands-on experience
Take a peek at the interesting language used by Michael Breslin, Razer Mobile's Global Head of Sales & Marketing in the following quote: "We at Razer are honored to begin a strategic collaboration with AT&T to grow the mobile esports and gaming market with the flagship power of the Razer Phone 2." From here, the wave begins. Assuming AT&T and Razer continue to push the phone in a big way.
The Razer Phone 2 will be available starting on November 16th online and in SOME AT&T stores. According to Razer, "initial rollout through West Coast AT&T stores equipped with unique Razer displays." It may be that just these displays are coming to the West Coast, with phones across the USA. Or it might be that the displays signify the launch, and that the phone will be launched across the USA in the following weeks. We shall see!
Pricing for the AT&T version of the Razer Phone 2 rolls with the following pricing: "AT&T NEXT, the Razer Phone 2 is $26.67 a month over 30 months." OF NOTE: This phone is able to support AT&T DirecTV streaming with HDR and Dolby enhanced sound.