AT&T pulls Nexus 6 from stores due to software bug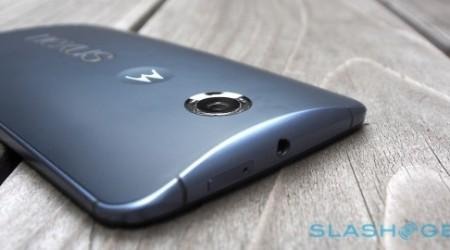 The Nexus 6 is pretty difficult to come by. Google only releases stock in stages, and carriers are just now getting the device. On top of all that, some can't even figure out pricing, which recently caused last-place Sprint to issue contract credits for over-charging customers. Now, AT&T has run dead into the Nexus wall, and have chosen to return all Nexus 6 inventory to Motorola. The reason? Software! Motorola evidently shipped the wrong software to AT&T, though it's not clear what the issue was.
Whatever software issue there is, and AT&T is calling it a "bug", AT&T customers with Nexus 6 phones are reporting the screen goes black when powered on, and won't connect to service. It's worth noting that AT&T handsets are the only ones reported to be affected by whatever is going on, here.
The issue is also believed to affect only the first shipments of Nexus 6 handsets that went to AT&T stores, but all stock is being pulled as a precaution.
The good news is that Motorola is aware of the issue, and is working on a fix. That means all new AT&T Nexus 6 handsets will be fine, once they arrive in stores. AT&T currently has no timeframe for when new/replacement handsets might show up, though.
You can still order your AT&T Nexus 6, but don't expect it to arrive any time soon. Supply was already tight, and this setback won't help matters much.
Via: Droid Life