AT&T posts FAQ for the Apple iPhone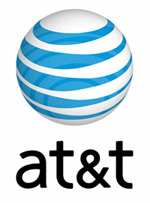 Do you have some looming questions about the Apple iPhone, and your AT&T Wireless account? Perhaps you've tried asking the sales reps at your local AT&T store, but you haven't gotten all the answers you've been looking for. Well, they have been kind enough to post a FAQ on their website.
Most of the information is not new, but it does answer a lot of questions that potential customers are going to have. If you didn't know already, AT&T can ask for as much as $800 for a deposit when activating new service. If you are worried about that, you won't have to wait until you get home and activate it, they can do a credit check right there in the store before they send you on your way. Otherwise, everything will be done from your home PC.
We have posted the FAQ below in its entirety. Hopefully it will answer most of your burning questions, if not, you can try asking the sales reps at AT&T, or you can try looking over at MYiTablet for the latest iPhone news.
General
Q. Where can I buy iPhone?

A. iPhone is available at AT&T stores, Apple stores and online at apple.com. Find an AT&T store that sells iPhone now.

Q. How much does iPhone cost?

A. There are currently two versions of iPhone available. $499 for the 4GB model and $599 for the 8 GB model. Both prices require a 2-year service agreement.

Q. Is iPhone eligible for Wireless Phone Insurance?

A. No. iPhone is ineligible for the Wireless Phone Insurance program offered to AT&T customers. iPhone is covered by the Apple Warranty. If you have Wireless Phone Insurance from AT&T, it will be removed from your line of service.

Q. Are business customers eligible for discounts?

A. No. iPhone service is available only to consumer accounts. iPhone and associated wireless service are not eligible for corporate discounts.

ActivationQ. How do I activate iPhone?

A. You activate iPhone in a whole new way—using iTunes right on your computer. All you need is a PC or Mac, a credit card or debit card, access to the Internet and an email address.

The credit approval for your AT&T service also happens on your computer. It's part of activating through iTunes, but if you'd rather have your credit pre-approved before you leave the store, an AT&T store representative can help you with that.

You will also select an available plan during activation.

Q. Does iPhone work out of the box?

A. No. iPhone must be activated before it can be used. iPhone includes a pre-installed SIM card for your convenience.

Q. How long does it take to activate iPhone?

A. Most activations should happen within a few minutes of selecting your plan. If there are any questions around your account status or credit, there may be delays in activation.

Existing Customer QuestionsQ. How do I upgrade to iPhone?

A. Just go to an AT&T retail store, and mention you're replacing your existing phone. Our salespeople will help you through the process and answer any questions you have.

Soon you'll be able to upgrade through myWireless online.

Q. Do I need to switch to a different rate plan if I upgrade to iPhone?

A. If you're an existing AT&T (formerly Cingular) wireless customer, you just need to add an iPhone Data Plan. (This may replace your current data plan. Your voice plan will stay the same) The iPhone Data Plan gives you Visual Voicemail, as well as Unlimited Data—includes both email and web—and texting, all for as little as $20. You'll add an iPhone Data Plan during the activation process.

Q. Can I add iPhone to a FamilyTalk plan?

A. Yes. Just go to an AT&T retail store, and mention you'd like to add a line to an existing account.

Q. Do I need to switch to a different FamilyTalk rate plan if I want to add iPhone?

A. No. You might want to upgrade your minutes since you are adding an additional line.

Q. I just upgraded my phone recently. Are there any penalties or restrictions for upgrading to iPhone right away?

A. No. Everyone can upgrade to iPhone right away.

Q. What if I currently have a GoPhone?

A. You will need to activate iPhone on a new account with a new phone number.

Q. I'm an existing customer. Can I swap out my current SIM card and start right away?

A. No. iPhone must be activated befroe it can be used. iPhone includes a pre-installed SIM card for your convenience.

BillingQ. Will I be billed from both companies?

A. Wireless service will be billed from AT&T. Additional content purchases from iTunes such as music, videos, and movies will be billed from iTunes, similar to today.

Q. Are there any differences from your normal billing procedures?

A. No. There are no differences on your monthly bill.

Return PolicyQ. Do you have a special return policy for iPhones?A. Yes. Apple branded equipment is covered by a 14-day return policy and must be returned to the original point of purchase. If the Apple branded equipment is returned unopened and in the original shrink wrapping, it will be refunded back to the original payment method. Opened Apple branded equipment that is returned within 14 days will be subject to a 10% open box restocking fee. All products must be packed in their original, unmarked packaging including any accessories and manuals that shipped with the product.
AT&T publishes Apple iPhone FAQ [via MYiTablet]