AT&T Nokia Lumia 900 LTE official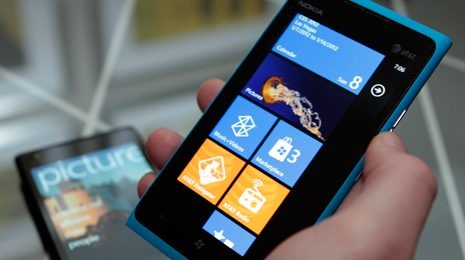 Nokia has officially announced the Lumia 900, as expected, an AT&T exclusive in the US and using the carrier's 4G LTE network. Resembling an oversized Lumia 800, the Nokia Lumia 900 has a 4.3-inch AMOLED WVGA display and runs Windows Phone 7.5 Mango, complete with the Finnish company's custom Nokia Drive and Nokia Music apps for turn-by-turn directions and subscription-free streaming music.
Inside, there's a 1.4GHz single-core processor, also as in the Lumia 800. On the back is an 8-megapixel camera with an LED flash and autofocus, supporting 720p HD video recording; that resolution is a limit of Microsoft's smartphone OS, at present, rather than whatever the optics in the phone itself (indeed HTC's 16-megapixel Titan II is also limited to 720p). Still, you do get Carl Zeiss f/2.2 optics on the new Lumia, and a front camera has an f/2.4 lens.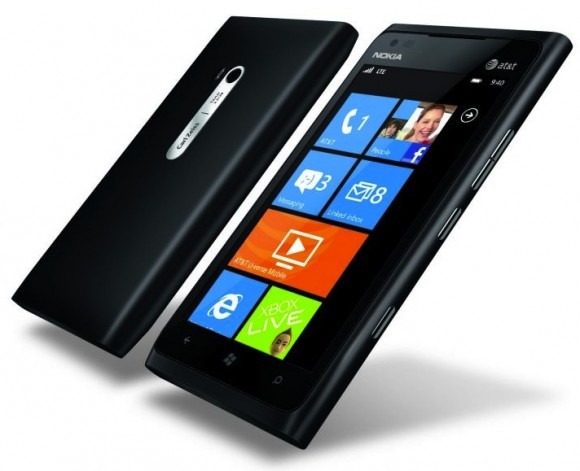 Nokia has used the extra space inside the injected polycarbonate single-piece casing – another thing carried over from the smaller Lumia and the N9 before it – to accommodate a 1,830 mAh battery, and the phone itself will be available in either black or cyan. Preloaded is a special CNN app, with iReport features.
Neither Nokia nor AT&T are saying exactly when the Lumia 900 will go on sale, bar "in the coming months" and nor will they confirm pricing. More info at Nokia Conversations.