AT&T Nokia Lumia 1020 hits carrier website, in stores later today

As scheduled, AT&T and Nokia have launched the Lumia 1020 this morning on AT&T's website. It currently lists the device as only being available online, but the phone will be available in AT&T stores later today. The 1020 is Nokia's latest flagship smartphone, sporting a 41-megapixel camera as its main feature.
The Lumia 1020 was put up for pre-order on the 16th, but if you didn't end up reserving your own unit, it looks like you still may have some luck, as AT&T's website isn't listing the device as sold out yet. You'll have your choice of color as well, as long as your favorite color is either yellow, black, or white.
The phone is priced at $299 after signing a new two-year contract (or $660 off-contract), which is quite a bit for a new smartphone even considering its revolutionary camera technology on the inside, which makes it one of the more expensive on-contract phones to own currently. However, if the 41MP camera is reeling you in, you should have no reason not to take the bait.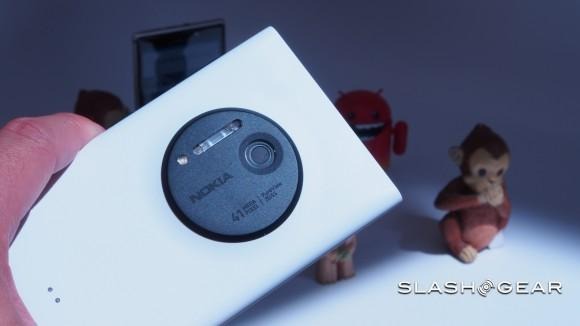 On top of the 1020's 41MP camera, the device packs in a 4.5-inch display with a 1280x768 resolution. On the inside, there's a 1.5GHz dual-core Qualcomm Snapdragon S4 processor with 2GB of RAM and 32GB of internal storage. And of course, topping it all off is a fresh copy of Windows Phone 8. You can check our full review to learn more.
VIA: CNET