ATT Navigator Service Launched By AT&T - Never Be Lost Again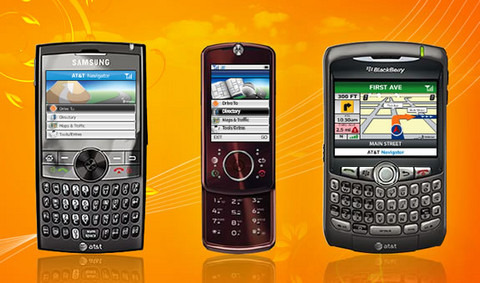 This new service from ATT offers up AT&T's own-branded GPS service for your GPS enable devices. The service works in conjunction with TeleNav and offers up voice as well as color map-guided turn by turn directions directly to your GPS capable smartphones and other handsets.
There is also integrated speech recognition for address entry and POI searches. It works just like voice dialing, you press a button, speak the business or address you are looking for, it searches for it, finds it, and then starts navigating you, it really can be that simple, sadly the speech recognition only works on Blackberry phones, more to come though, I'm sure.
The service can also provide you with info such as estimated arrival time that is constantly updated as you go about your trip, incident information, so you can navigate around traffic jams and such. The software is available, for a free 30-day trial, to all current ATT customers with capable devices, after that period the service will cost you either $9.99 a month or for some users there will be a $2.99 day pass option.
[via SlashPhone]