AT&T Motorola Sage spotted in wild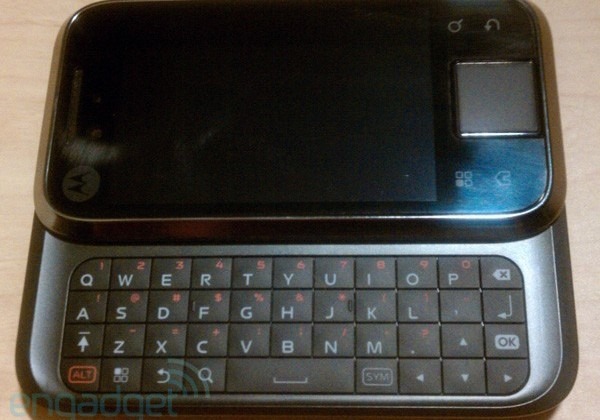 Someone needs to call Motorola and let them know that umpteen versions of pretty much the same hardware isn't good enough to win our hearts.  The company's latest Android smartphone, the Motorola Sage, has leaked out in picture form to Engadget, and it's yet another entry- to mid-tier device with a 3.1-inch capacitive touchscreen and MOTOBLUR.
That's MOTOBLUR in its second-generation form, as seen on the DROID X, paired with a slide-out QWERTY keyboard, WiFi, Bluetooth, GPS and AT&T-friendly 3G.  Under the display is what looks to be a sizeable touchpad; whether that's better or worse than an optical trackpad remains to be seen.  No word on when exactly the Android 2.1 smartphone will hit the market, but the tipster reckons they've had this test unit for a month already so we wouldn't be surprised if it showed up in the not-too-distant future.
[via Android Community]