AT&T Motorola ATRIX 4G on sale now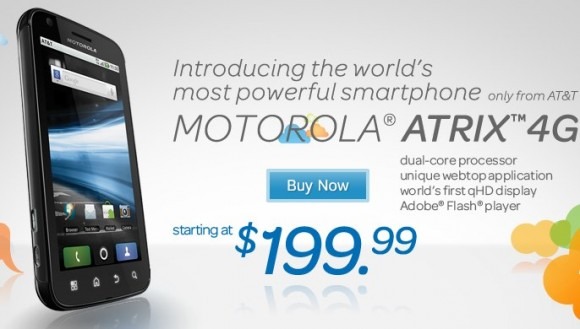 Motorola's ATRIX 4G has gone on sale, arriving on AT&T's network for $199.99 with a new, two-year agreement. As we found in the full SlashGear ATRIX 4G review, the new dual-core Motorola is one of the fastest Android handsets around, with its Tegra 2 processor and qHD adding up to a great smartphone experience.
However, it's the accessories that many people are most excited about, with a Laptop Dock intended to replace your MacBook Air and a HD Multimedia Dock for taking advantage of the ATRIX 4G's high-definition support. The outlook on the Laptop Dock isn't so great, however, at least at this early stage, and we'd recommend checking out the review if you were considering junking a netbook for it.
Those doubts aside, we can't complain too much about the ATRIX 4G itself, and we have to give Motorola and AT&T some credit for getting it to the market in a little over a month since it made its debut at CES 2011 in January.