AT&T Makes About-Face On FaceTime For iPhone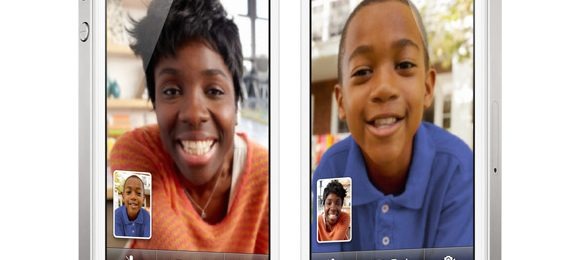 If you've been annoyed by the restrictions that AT&T has put on FaceTime, then good news: the carrier has done something of an about-face on its controversial rules for using FaceTime. Whereas before you needed to be on a Mobile Share plan or a Wi-Fi network to use FaceTime, AT&T has relaxed those stipulations a bit, now allowing FaceTime access on all of its tiered data plans. There is something of a catch in that you'll need to be using an LTE device – in other words an iPhone 5 or an LTE-enabled iPad – but hey, something is better than nothing.
AT&T said today that it will be rolling out this functionality over the next 8 to 10 weeks, so even though you'll be able to use FaceTime over LTE eventually, you might still be waiting a while. Unfortunately, an AT&T representative confirmed to Gizmodo that those using an iPhone on an unlimited data plan don't qualify for this new functionality, so if that's you, don't get too excited. We can't imagine that those customers will be too happy to hear that, considering that if you're on an unlimited iPhone data plan at AT&T, you've been a customer of the company for years now.
AT&T has caught a lot of flak for limiting FaceTime usage to those with a Mobile Share plan, and it looks like the carrier has finally had enough of the grief its been receiving lately. In a statement posted to its website, the company explained why it's taken so long in letting more customers use FaceTime over its mobile network. "In this instance, with the FaceTime app already preloaded on tens of millions of AT&T customers' iPhones, there was no way for our engineers to effectively model usage, and thus to assess network impact," AT&T said. "It is for this reason that we took a more cautious approach toward the app."
If it would have opened the floodgates earlier, it claims, the amount of people using FaceTime on its network could have had a negative effect on the quality of its service, thus making everyone angry. Whatever the reason, if you have an iPhone 5 or an LTE-enabled iPad, you can now use FaceTime on AT&T data plans other than the Mobile Share Plan. Not too bad, but we have a feeling that some won't be happy with the exceptions AT&T has put into place.