ATT LG Vu Hands-On! - One Of The Best Looking Phones So Far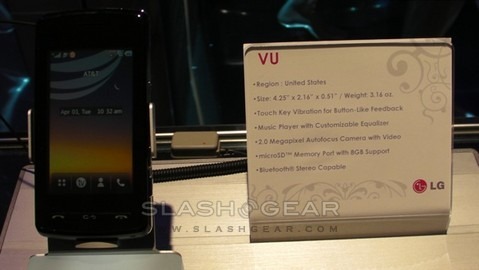 There is also a video walk-thru below so you can see what this new video service ATT is offering is all about. In case you didn't know the LG Vu is going to be the device that ATT is going to use to launch their new mobile TV service.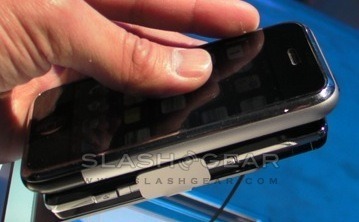 The phone itself has a widescreen display that is touch-sensitive and offers up haptic feedback. The phone also has Bluetooth 2.0 with A2DP so you don't have to use wires with your headphones while watching TV on the device.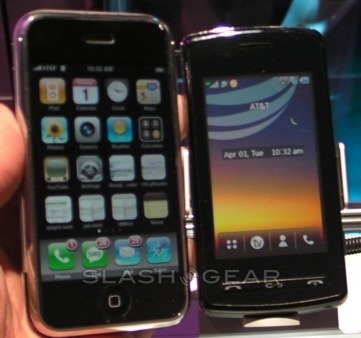 Did I mention the phone looks pimp as hell? Check out the pic of it next to the iPhone, pimp as hell, also the phone has a 2MP camera with video capabilities and a microSD card slot that will support up to 8GB of card storage.
[via PhoneMag]