AT&T launches video bills and "AT&T Alerts" geofenced discounts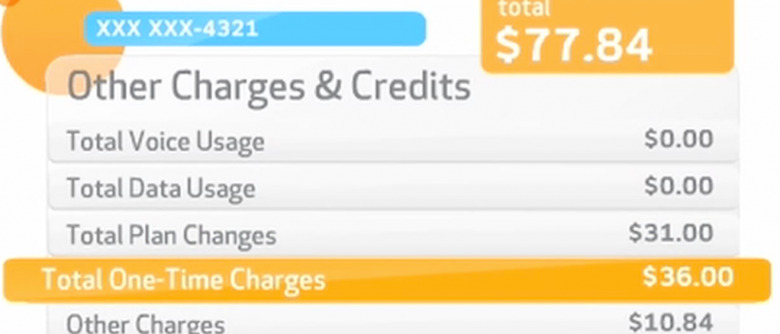 AT&T has revealed a new video bill service that will animate your monthly payments, creating personalized clips that walk through charge explanations, as well as a new location-based deals system for store discounts. AT&T video bills aim to cut through subscription shock, crafting a narrated walkthrough of the voice, data, plan, and one-off charges they're facing in the early days of their subscription. As for AT&T Alerts, that will offer text messages alerts when users are near stores like Gap or Staples where there's a deal on offer.
An opt-in service, Alerts uses geofencing – proximity to stores, with notifications triggered when users (or their phones, at least) are physically nearby a participating store – to flag up discounts and deliver vouchers. Gap, Staples, Zales, Last Call by Neiman Marcus, Duracell, Motorola, Discover, and other stores are taking part, and users can adjust their preferences if there are certain retailers they're less interested in.
[vms 205503560c4e8e6d1ea7]
Messages to and from the Alerts service are free, so there's no financial penalty for giving it a try, and AT&T is kicking things off by offering a $5 saving for new users when they spend $10 or more at the carrier's own stores.
According to AT&T, the video bills idea was prompted by the SundaySky team at the AT&T Foundry "innovation center", and has tested particularly positively in a trial with U-verse customers. The number of confused callers to AT&T customer services apparently decreased "significantly."
AT&T video bills for wireless will be trialled with subscribers in the Mountain Time Zone over the coming months, with clips for the first two billing months: both new customers and existing users changing their package will get the animated explanations. As for AT&T Alerts, that goes live nationwide, and those interested can text "JOIN" to ATTAlerts (288253787) to opt-in.